Space Symposium
---
Inspiration Mars Panel Slated for 29th National Space Symposium
Written by: developer
Panel discussions at the Space Foundation's 29th National Space Symposium provide insight into the global space community's latest hot topics.
On Thursday, April 11, the Space Foundation will bring together the principals of the Inspiration Mars Foundation for a featured panel discussion with:
Dennis Tito, chairman, Inspiration Mars Foundation
Taber MacCallum, chief technology officer, Inspiration Mars Foundation, and CEO, Paragon Space Development Corporation
Jane Poynter, president, Paragon Space Development Corporation
Jonathan Clark, M.D., chief medical officer, Inspiration Mars Foundation, and associate professor of neurology and space medicine, Baylor College

The Inspiration Mars Foundation, an organization founded by private space traveler Dennis Tito, has announced plans for the first human mission to Mars in 2018. The Space Foundation has cited the plan as a powerful new platform that aligns with the Space Foundation's mission to advance space related endeavors to inspire enable and propel humanity.
Named Inspiration Mars, the mission will take advantage of the simultaneous occurrence of the lowest predicted solar radiation exposure and the closest alignment of Earth and Mars to send a two-person American crew – a man and a woman – on an historic journey to fly within 100 miles of Mars and return safely to Earth. The target launch date is January 5, 2018.
Tito's nonprofit Inspiration Mars Foundation cites that its primary goal is to "to provide a platform for unprecedented science, engineering and education opportunities." Learn more by visiting www.inspirationmars.org.
About the Space Symposium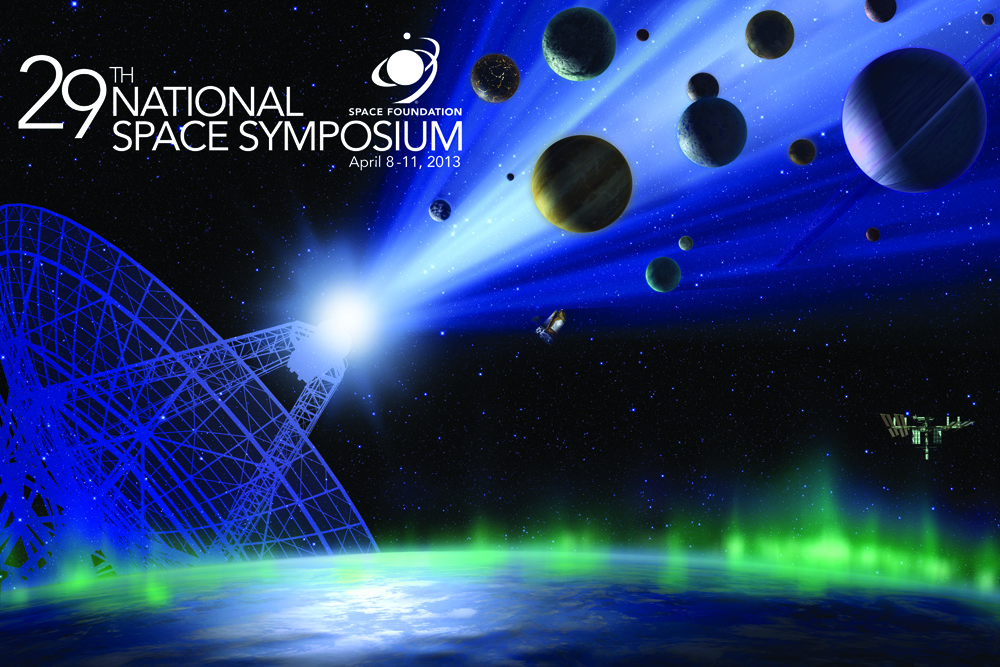 The Space Symposium will be held April 8-11 at The Broadmoor Hotel in Colorado Springs, Colo., and includes education programs and special presentations for young space professionals under the age of 35, part of the Space Foundation's New Generation Initiative.
The Space Symposium is offered in conjunction with a separate Space Foundation conference, Cyber 1.3, to be held during the day on April 8, immediately preceding the Space Symposium's opening ceremony. Register securely for both events at www.NationalSpaceSymposium.org/register, which includes a live chat tab for customer service questions.
Space Symposium and Cyber 1.3 speakers and agenda are subject to change, so see the most current details at www.NationalSpaceSymposium.org/agenda.
This article is part of Space Watch: April 2013 (Volume: 12, Issue: 4).
---
Posted in Space Symposium