Report from Washington, D.C.
---
Government Budget Battles Leave Federal Agencies and Their Industry Partners in Flux
Written by: developer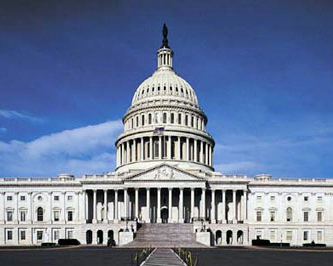 Proposed Fiscal Year (FY) 2014 appropriation bills that would fund NASA, NOAA and Department of Defense, amongst other Federal agencies, are still waiting to be adjudicated by the full Senate and House of Representatives.
The 2013 fiscal year ended Sept. 30 without Congress having agreed to either a Continuing Resolution (CR) or FY 2014 appropriation bills, which has caused the U.S. Government to shutdown. The shutdown has caused Federal agencies to furlough many of their employees and will no doubt have an impact on industry as well.
In addition, the U.S. Government will reach its "debt ceiling" and run out of borrowing authority Oct. 17. Lawmakers will be required to raise the U.S. Government's borrowing authority or face the prospect of a government default on its loan obligations.
This article is part of Space Watch: October 2013 (Volume: 12, Issue: 10).
---
Posted in Report from Washington, D.C.