Space Foundation News
---
El Pomar Foundation Awards $5,000 Grant to Space Foundation
Written by: developer
The Space Foundation has been chosen to receive a $5,000 grant by the Pikes Peak Regional Council of El Pomar Foundation.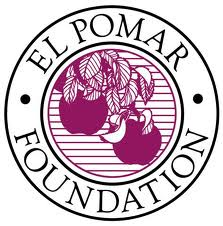 In supporting the Pikes Peak Area regional interest behind this grant, the Space Foundation will offer scholarships to students and their teachers in the Pikes Peak Region, emphasizing Teller County, El Paso County outside metro-Colorado Springs, southern Douglas County and northern Pueblo.
The scholarships will be designed to enable a teacher to bring his or her class to the Space Foundation Discovery Center in Colorado Springs, where they will experience a tour of the El Pomar Space Gallery, participate in hands-on activities and have a one-of-a-kind teaching session in the Discovery Center's Northrop Grumman Science Center, utilizing Science On a Sphere®. A stipend to offset bus transportation costs will be an important part of each scholarship.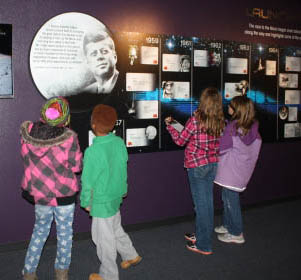 The Space Foundation is a global leader in space-based science, technology, engineering and mathematics (STEM) education, offering innovative and academically proven programs ranging from hands-on activities for preschoolers to continuing education programs for educators. The Space Foundation Discovery Center is the only space-specialized science and technology center in the Rocky Mountain West region and, unlike other museums, is purpose-built to advance STEM education.
Through these scholarships, the Space Foundation will be able to show more than 300 students how STEM education can be exciting and fun with the goal of inspiring the next generation of engineers, scientists and technology professionals.
Read more about Space Foundation education programs at www.spacefoundation.org/education.
About the Space Discovery Center
The Discovery Center reflects the Space Foundation's commitment to both formal and informal education. It is the region's only space, science and technology attraction, and is located at 4425 Arrowswest Drive in Colorado Springs, just off of Garden of the Gods Road.
The Discovery Center is open to the public Tuesday through Saturday, 10:00 a.m. to 5:00 p.m. Discovery Center daily admission fees are $9 for adults, $7 for seniors (age 65+), $7 for college students with I.D., $3 for children ages 4-17. Military fees are $4.50 for adults with I.D., and $1.50 for children ages 4-17. Children age three years and younger are admitted free.
Learn more about the Discovery Center by visiting www.spacefoundation.org/museum.
To schedule a school or youth group field trip, or an in-depth education program, call the Discovery Center at 719.576.8000.
Pictured: Students from Eagleside Elementary School in Fountain, Colo., work on a project in the El Pomar Space Gallery at the Space Foundation's Discovery Center in Colorado Springs.

This article is part of Space Watch: January 2014 (Volume: 13, Issue: 1).
---
Posted in Space Foundation News