Report from Washington, D.C.
---
Space Foundation Briefs Congressional Staff on The Space Report 2014
Written by: developer
The Space Foundation held a briefing for the 2014 release of its annual publication The Space Report. The June 5 briefing was held in the Russell Senate Office Building in Washington, D.C., and was attended by more than 50 people representing U.S. House of Representatives and U.S. Senate staff from various committees that handle space.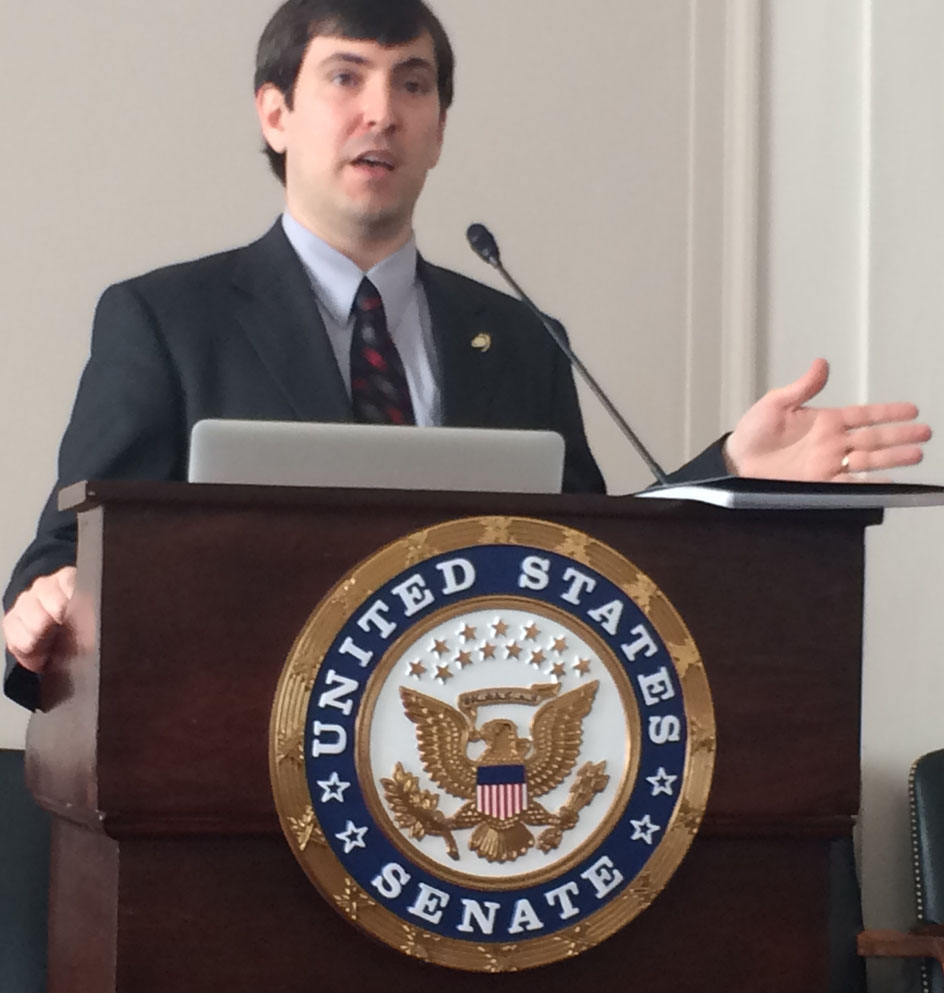 Also attending were representatives from the Brazilian Embassy, ESA, DLR, Canadian Space Agency, JAXA, Congressional Research Service (Library of Congress), NRO, NASA, USAF, Lockheed Martin and Aerojet Rocketdyne.
Questions covered topics such as the future projections of government space budgets, digging into growth drivers and NASA's age demographics.
About The Space Report
The Space Report is published annually by the Space Foundation, which works with a leading aerospace consulting firm, Futron Corporation, to research and analyze government and industry trends in space activity. The 160-page book contains worldwide space facts and figures and is illustrated with photographs, charts and graphs.
The Space Report is the definitive body of information about the global space industry and can be purchased – in print or as a downloadable PDF – for $399. Purchases can be made online at www.TheSpaceReport.org.
Pictured: Space Foundation Director – Research and Analysis Micah Walter-Range, author and editor of The Space Report, briefing Congressional staff.
This article is part of Space Watch: July 2014 (Volume: 13, Issue: 7).
---
Posted in Report from Washington, D.C.