International Affairs
---
Children in Rwanda Enjoy Space Foundation Donation
Written by: developer
Attendees of the Space Foundation's annual Space Symposium look forward to collecting the giveaway items in the Symposium's vast exhibit center. Some of the exhibitor trinkets are useful, some just fun and others remain forgotten in the bottom of suitcases after the trip home from the Symposium.
After this year's 30th Space Symposium, the Space Foundation provided its freelance photographer Chuck Bigger with a supply of the spectrum "glasses" left over from its Symposium booth.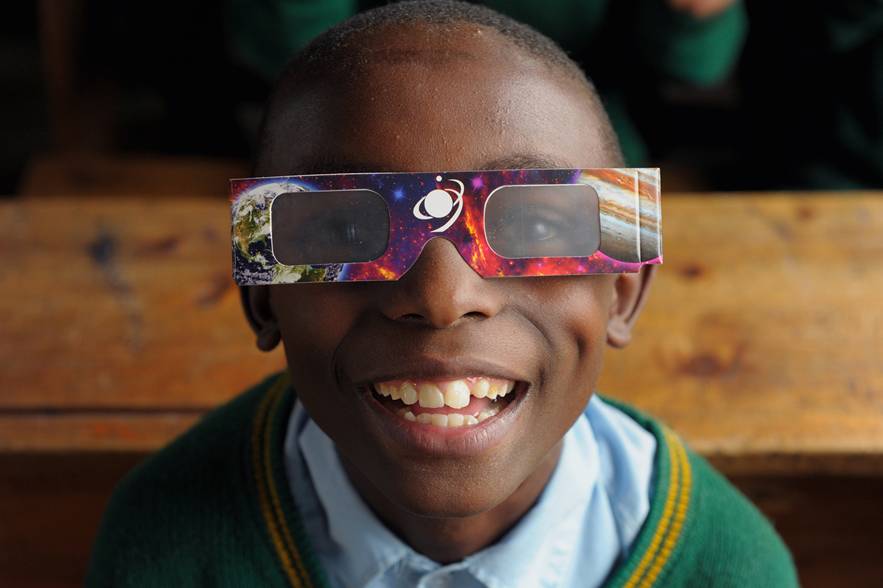 Bigger also takes photos for Compassion International, a child sponsorship organization headquartered in Colorado Springs, and he wanted the glasses to distribute to poor children on his photo assignment in Rwanda. The glasses are lightweight and stack flat for easy international travel. The plastic film "lenses" in the glasses distort light into rainbow spectrums.
In June, Bigger visited the Bukane Student Center in Ruhengeri, located in the northwest corner of Rwanda, near the border with the Democratic Republic of Congo, where he distributed the glasses and took photos of the students' delighted reactions (pictured).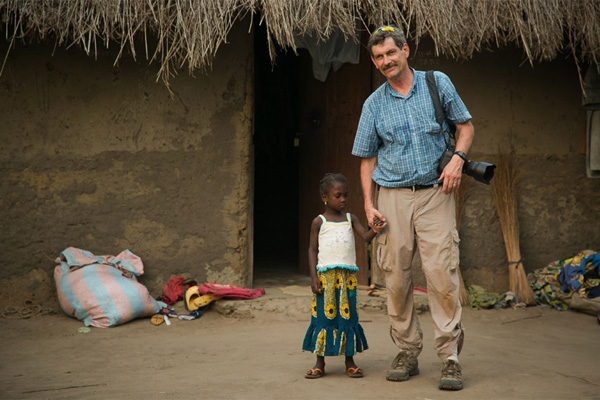 "The glasses were a huge hit with the kids, who have no diversions beyond daily survival in their lives," said Bigger, (pictured right).
Bigger also takes small flashlights on his Rwanda trips to distribute to families without electricity. It gets dark in the area by 6:00 p.m., and the families who receive them are grateful for the flashlights, which they call "torches," since they enable children to study in the evening.
This article is part of Space Watch: August 2014 (Volume: 13, Issue: 8).
---
Posted in International Affairs