International Affairs
---
Barry Wilmore Visits Space Foundation on Way to ISS
Written by: developer
In September, NASA astronaut Barry Wilmore launched aboard a Russian Soyuz spacecraft to the International Space Station (ISS) as part of Expedition 41.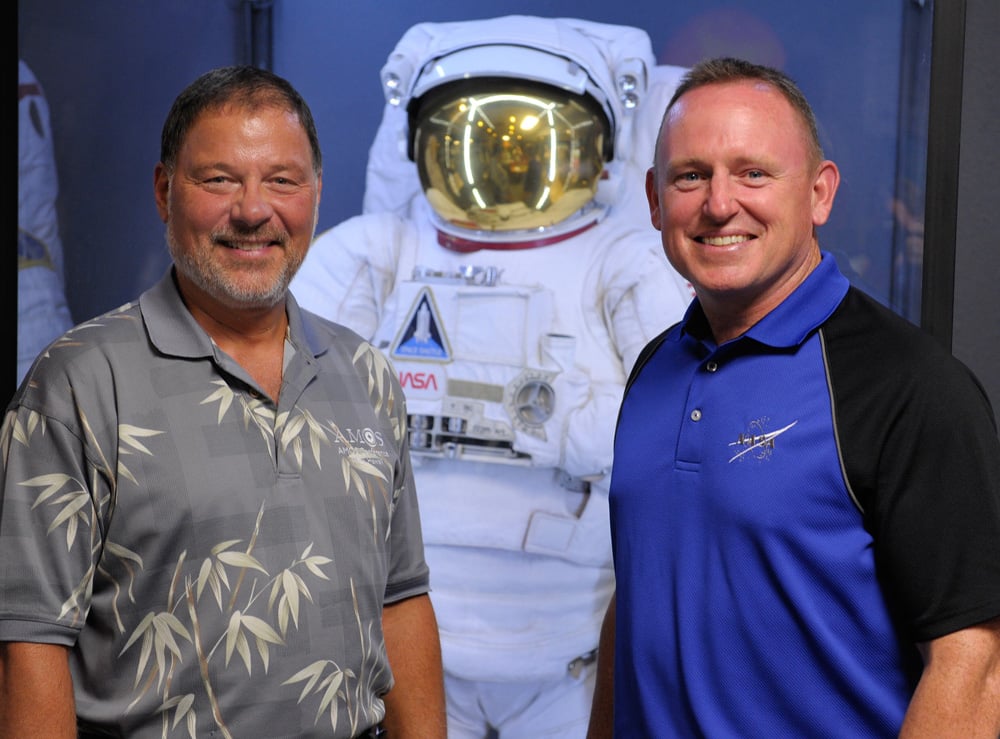 Just before heading to Russia, Wilmore and his family visited Space Foundation World Headquarters in Colorado Springs and toured its Discovery Center. In addition to space, the Wilmores have other interests in Colorado Springs. Wilmore is a long-time sponsor of children worldwide through Colorado Springs-based Compassion International.
Wilmore made arrangements for his current sponsor child in Arce, El Salvador, along with other children, to watch his launch live via satellite. The children watched the launch from a church and school project that is still under the final phases of construction and did not yet have electricity in the building. Setting up the launch viewing involved an elaborate arrangement of extension cords.
Photos and reporting of the event were provided to the Space Foundation by one of our Symposium photographers, Chuck Bigger, who also takes photos for Compassion International. He said that Wilmore delivered an inspirational message of encouragement to the children prior to the launch and waved to them from the capsule.
Wilmore will assume command of the mission in November, and the crew will return to Earth in March.
Pictured top: Space Foundation Chief Executive Officer Elliot Pulham with Wilmore at the Discovery Center in Colorado Springs
Pictured lower: Children in El Salvador, wearing Space Foundation-donated spectrum glasses, watch Barry Wilmore's launch to the International Space Station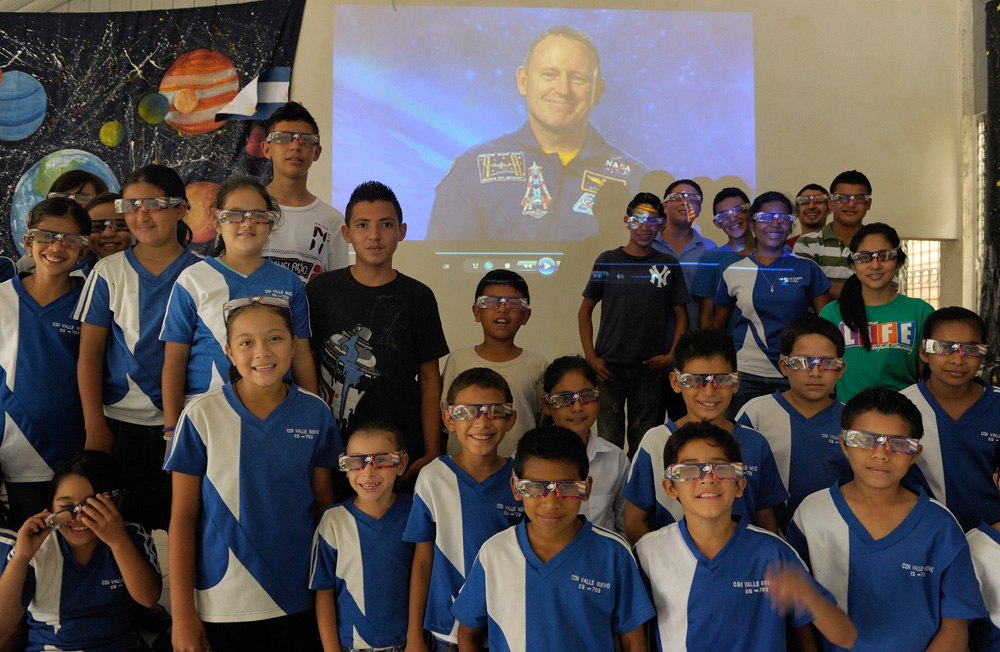 This article is part of Space Watch: October 2014 (Volume: 13, Issue: 10).
---
Posted in International Affairs