Space Foundation News
---
Save the Date for Space Foundation Yuri's Night
Written by: developer
Plan now to celebrate Yuri's Night at the Space Foundation Discovery Center in Colorado Springs on April 12.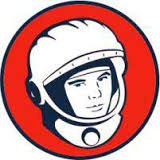 Yuri's Night parties and events are held around the world every April in commemoration of April 12, 1961, the day of cosmonaut Yuri Gagarin's first manned spaceflight, and April 12, 1981, the inaugural launch of NASA's Space Shuttle.
Our public celebration of Space Foundation Yuri's Night at the Discovery Center will be held 6:00 – 9:00 p.m. on April 12, just before the launch of our 31st Space Symposium on April 13. Watch for more details in future issues of Space Watch.
About the Space Foundation Discovery Center
The Space Foundation Discovery Center is the region's only space, science and technology attraction, and is located at 4425 Arrowswest Drive in Colorado Springs, just off of Garden of the Gods Road. See more about the Discovery Center by visiting www.spacefoundation.org/museum.
This article is part of Space Watch: January 2015 (Volume: 14, Issue: 1).
---
Posted in Space Foundation News