Second View
---
Let's Meet at Space Foundation Yuri's Night!
Written by: developer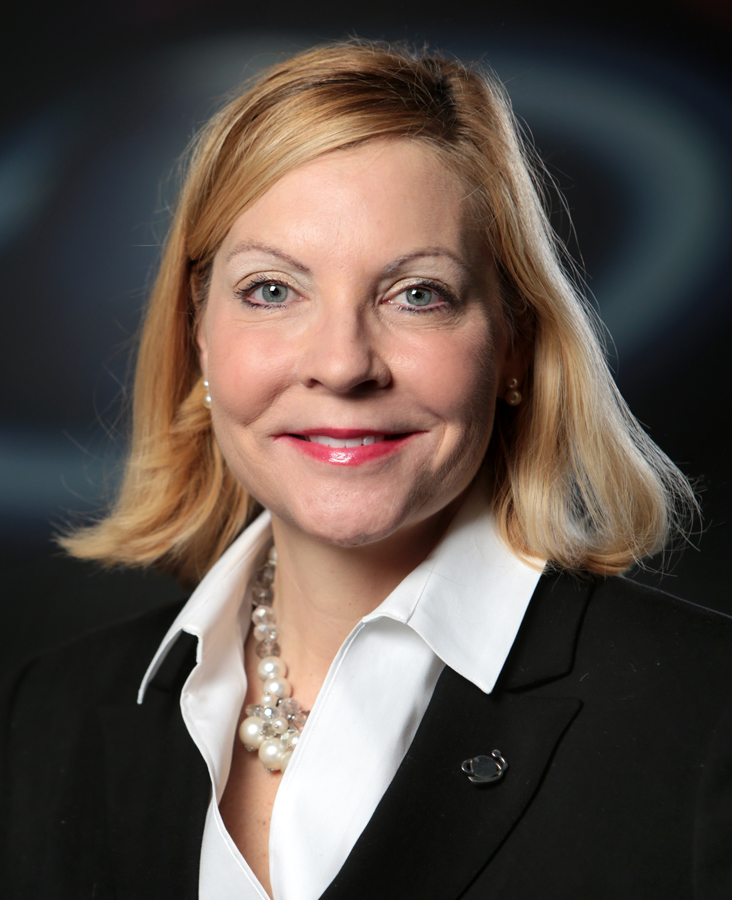 Hello from Space Foundation World Headquarters in Colorado Springs. I'd like to introduce myself to those of you who don't know me. Until a few months ago, I was known as Lt. Col. Shelli Brunswick, USAF. In January, I returned home to Colorado Springs after 29 years in the Air Force, and am now known by a new title, Chief Operating Officer of the Space Foundation.
My new responsibilities encompass all Space Foundation operations, facilities, processes and personnel. I have primary responsibility for Space Foundation headquarters, the Space Foundation Discovery Center and, to keep things interesting, operational management of the annual Space Symposium. Whew!
Here is a little about my background and why the Space Foundation Board of Directors believed I was right for this position.
First, there was my role as an acquisition and program management professional for U.S. Air Force Space Command, including postings in Colorado Springs and Los Angeles. I was a space acquisition professional at Space and Missile Systems Center (SMC), a team leader and program integrator for the Defense Contracts Management Agency and I served an executive internship with industry supporting the C-17 program. For the past five years, I was a key leader within the Air Force Legislative Liaison office in the Pentagon, maintaining key Congressional relationships for the Air Force.
I graduated summa cum laude from the University of Southern Colorado in 1994 with a bachelor's degree in business administration, and earned a master's degree in business administration from the University of Phoenix in 1998. I am a Certified Project Management Professional, and was a Professor of Acquisition Management at Defense Acquisition University.
Now that you know all about me, I'd like to learn about you, and I'll have that opportunity in just a couple of weeks when Space Foundation Yuri's Night kicks off Space Symposium week in Colorado Springs. This new event will give our seasoned Symposium participants a relaxing evening to re-connect with peers. It will also give the public an opportunity to join in the fun and excitement as we prepare to launch our biggest event of the year — the 31st Space Symposium
The annual global celebration of Yuri's Night recognizes April 12, 1961, the day of cosmonaut Yuri Gagarin's first manned spaceflight, and April 12, 1981, the inaugural launch of NASA's Space Shuttle.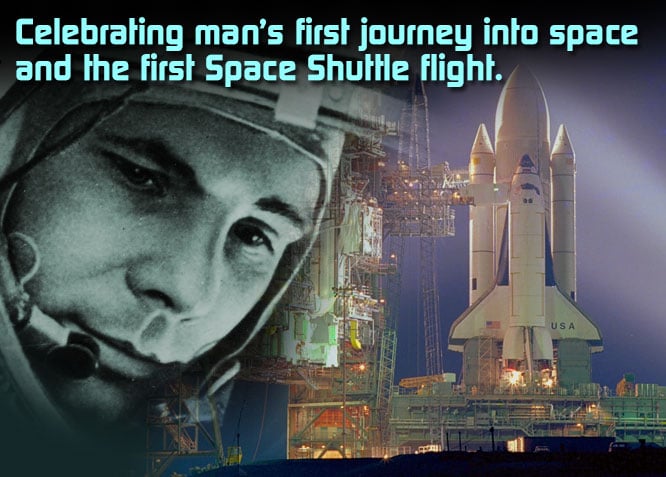 At Space Foundation Yuri's Night you can meet the astronauts and former NASA administrators who helped shape U.S. history in space, including:
Dr. Buzz Aldrin
CAPT Jeffrey Ashby
Leroy Chiao, Ph.D.
Lt. Gen. Susan Helms
Kathryn Thornton, Ph.D
Plus, Alan Ladwig, former NASA Director of External Communications, and Courtney Stadd, former NASA Chief of Staff, will also give presentations.
Join us for Space Foundation Yuri's Night on Sunday, April 12, from 6:00 – 9:00 p.m., at our fabulous Discovery Center. Tickets are $27.50 in advance, $35.00 at the door, and proceeds will benefit scholarships for school field trips to the Space Foundation Discovery Center. Please support this worthy cause.
See ticket reservation information here, and I'll look forward to meeting you at Space Foundation Yuri's Night!
This article is part of Space Watch: April 2015 (Volume: 14, Issue: 4).
---
Posted in Second View