Education
---
Clifford™ Inspires Literacy at the Space Foundation Discovery Center
Written by: developer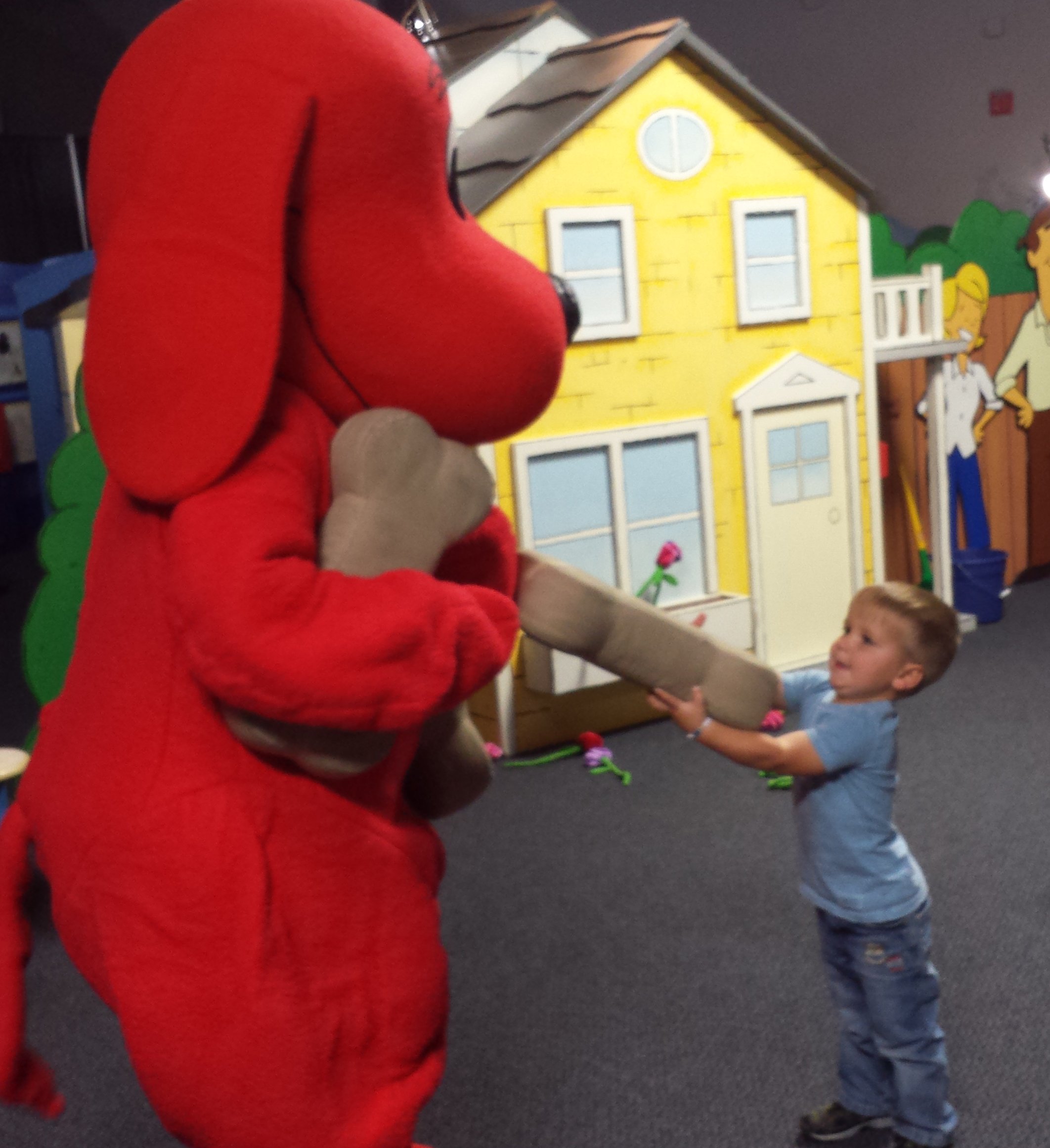 by Colleen Parith, Space Foundation Marketing & Communications Specialist
On Oct. 3, a Big Red Dog named Clifford™ landed at the Space Foundation Discovery Center thanks to a partnership with the Pikes Peak Children's Museum (PPCM). The beloved childhood literary character is visiting from the Minnesota Children's Museum as a part of the Adventures with Clifford The Big Red Dog™ traveling exhibit.
This interactive exhibit is appropriate for families and groups with young children, and will, on occasion, feature a walking, barking Clifford mascot ready to take photos with the family, give hugs to the kids and share in the enjoyment of learning and literacy.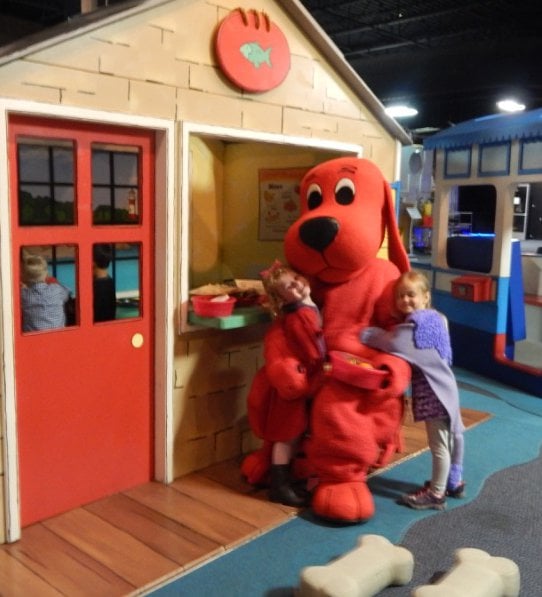 What it's like inside the Clifford suit
On Oct. 2, a soft opening and media day took place for the new exhibit and I was honored to wear the Clifford costume for the day. While it is a bit difficult to see in the outfit, the excitement of the children was undeniably present. Some were a little reluctant at first, it's not every day you see a big red dog walking around, but with some encouragement from mom and dad, many of the children warmed up to Clifford very quickly and were soon sharing bones, artwork and mail with me.
Being Clifford was a bit warm and fairly sweaty, but nothing short of pure magic. In a day and age where one in four children will grow up functionally illiterate in the United States (as reported by the National Assessment of Adult Literacy), it is essential to the well-being of our future generations to get books into their hands at a young age. Here at the Space Foundation, we want to inspire the next generation of engineers, scientists and astronauts, and as former NASA astronaut Wendy Lawrence said "You cannot get into space if you can't read."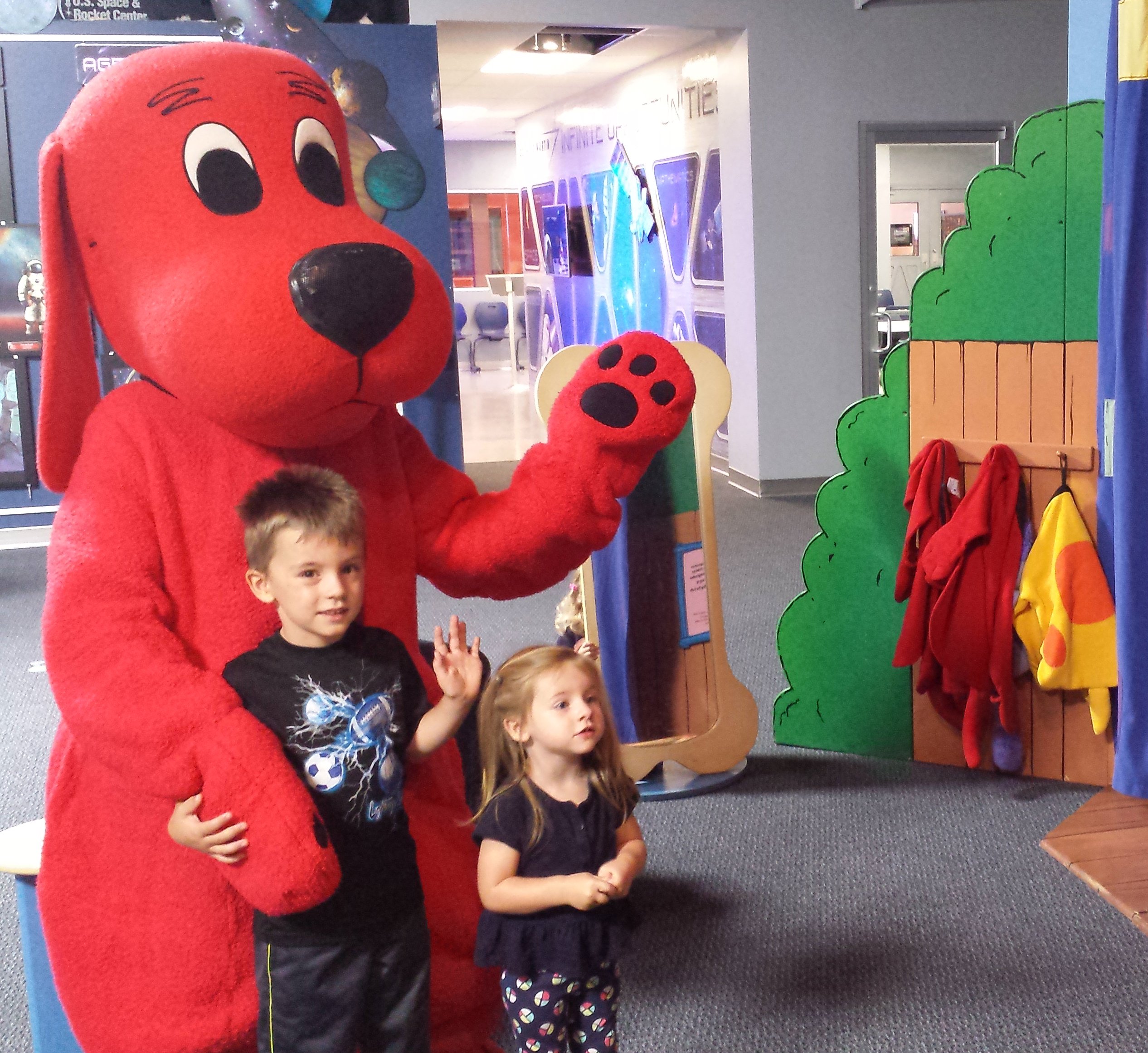 When I put on the Clifford suit, I was excited for me. It has been a dream of mine for a long time to be a character. However, by the end of the day, I wasn't excited for me anymore, but for the kids. You never know when or how you will inspire someone, but it is a great feeling to know that something as simple as a high five from a girl in a Big Red Dog outfit could inspire a child to read his or her way Mars. Help inspire the children in your life; don't miss this great exhibit, and be sure to check out all of the other exhibits as well. Inspiration can be hiding anywhere!
View more photos from Adventures with Clifford The Big Red Dog™ here.
This article is part of Space Watch: November 2015 (Volume: 14, Issue: 11).
---
Posted in Education