International Affairs
---
International Student Art Contest Deadline Approaching
Written by: developer
The Sixth Annual Space Foundation International Student Art Contest is quickly approaching an end. The deadline for all art submissions is noon universal time (12:00 UTC) Friday, Nov. 13, 2015. A new format was introduced for the 2016 contest. This year all submissions must be made by a teacher, parent or legal guardian 18 years of age or older at https://art.spacefoundation.org/.
Students from around the globe have been challenged with creating an original artwork piece for the theme of "What Space Means to Me…" Entries have been pouring in from students of all ages and from a variety of countries. Artwork formats can be drawings, paintings, mixed media or digital.
The 2015 International Student Art Contest received more than 3,600 entries from 53 countries, 48 U.S. states and one U.S. territory. 2015 winning artwork can be viewed here.
Awards and Categories
The Space Foundation will award a total of 25 prizes, three from each age group, and a Space Foundation Achievement Award for the overall top entry, (2015 winner pictured below).
Artwork Media/Format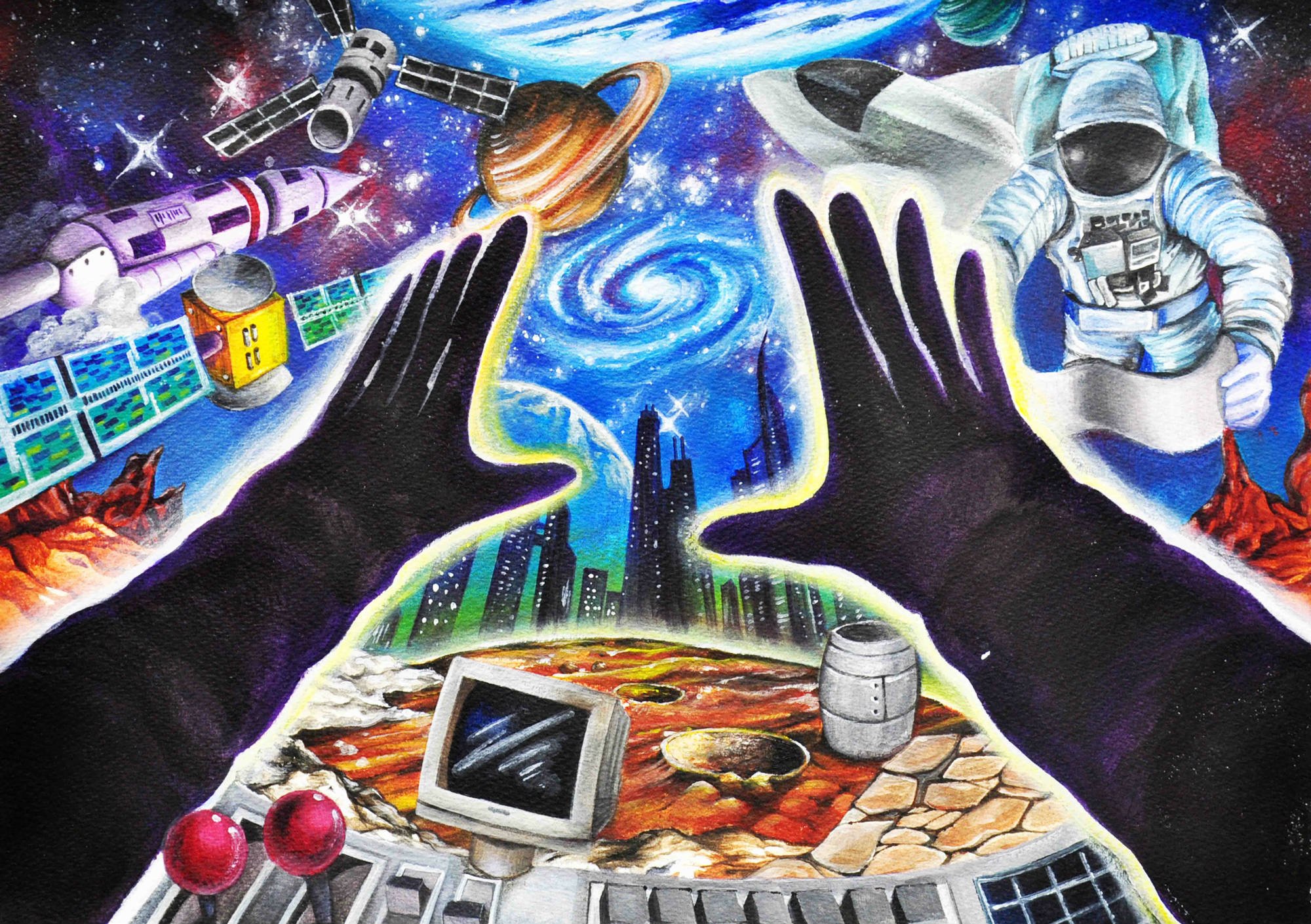 Drawing
Painting
Mixed media
Digital art
Eight Age Categories
3 – 4 years
5 – 6 years
7 – 8 years
9 – 10 years
11 – 12 years
13 – 14 years
15 – 16 years
17 – 18 years
Prizes and Exposure
All winners receive a prize, a ribbon and a certificate
All entries will be showcased on the Space Foundation website
Winning artwork will be displayed at the Space Foundation World Headquarters and Discovery Center, located in Colorado Springs, Colo., USA
This article is part of Space Watch: November 2015 (Volume: 14, Issue: 11).
---
Posted in International Affairs