Space Symposium
---
Sealing the Deal at the Space Symposium
Written by: developer
The Space Foundation's annual Space Symposium is known as the must-attend global space conference for conducting meaningful business. In addition to the robust Symposium agenda, side meetings during the four-day conference provide opportunities to "seal the deal."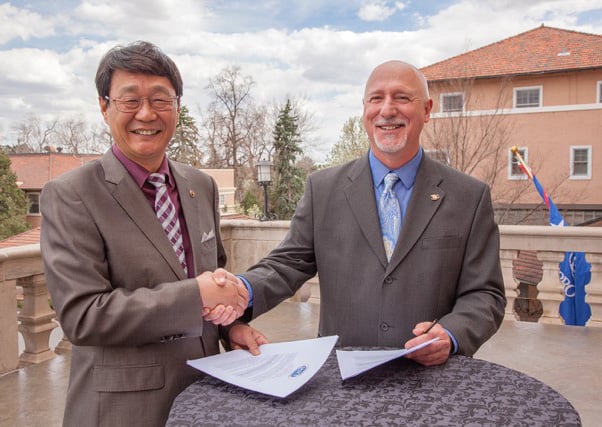 During the 32nd Space Symposium in April, Dr. Matthew Choung, Chairman of Aribio, Incorporated, and Kevin C. Cook, Vice President, Marketing and Communications for the Space Foundation, signed an exclusive Space Certification Program agreement (pictured).
Space Foundation partner Aribio's select line of skin care products, marketed under the Epfora brand, is recognized as a Certified Space Technology™.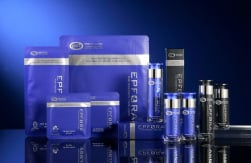 Epfora products are produced using the Space Technology Hall of Fame®-inducted technology Rotating Wall Bio-Reactor, allowing Aribio to produce and harvest a proprietary blend of biomolecules and cosmetic ingredients.
Aribio is headquartered in Seoul, Korea, and represents the continued international nature of the Space Certification Program. The company is a development engine for new pharmaceuticals and regenerative medicines, and produces an array of cosmetics and dietary products.
Plan your meeting strategy now for the 33rd Space Symposium, to be held April 3-6, 2017, at The Broadmoor in Colorado Springs, Colo.
This article is part of Space Watch: May 2016 (Volume: 15, Issue: 5).
---
Posted in Space Symposium