Second View
---
Announcing the Colorado Space Heroes Hall of Fame
Written by: developer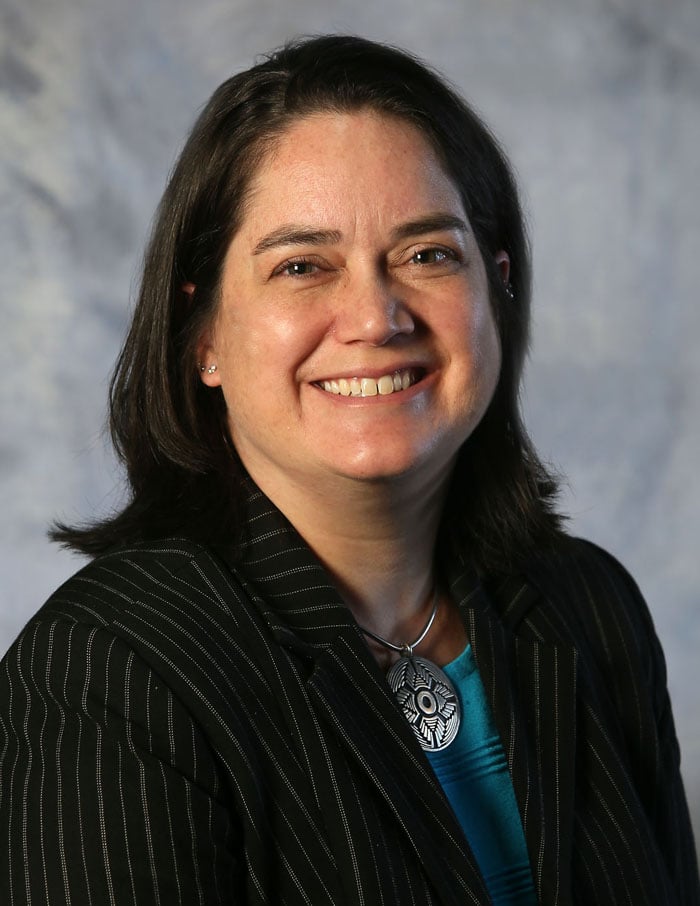 by Gina Taranto, Space Foundation Director – Philanthropy
I'm from Colorado, born and raised. And, admittedly, those of us who puff out our chest and proudly boast, "I'm a native," do have a bit of an ego when it comes to our state. But for good reason!
Our state is simply incredible. We have some of the best skiing in the world, beautiful hikes, breathtaking mountain views and dramatic plains, lots of epic natural wonders, one of the sunniest places in America…need I go on? Because I could! Okay, indulge me in just one more, because it is really important.
Colorado has a unique heritage that is less well known than its natural beauty, but something equally proud to boast — one way or another, Colorado is "home" to more astronauts than any other state. According to Space Foundation research, there are at least 100 astronauts who have been born here, educated here, worked here or resided here.
This significant attribute doesn't stop with the astronauts though. Additionally, Colorado is the hub for all things space. We have the nation's third-largest aerospace economy; we are the U.S. center for military space, including three space-oriented Air Force bases; we rank first — yes, that is first — in the nation for concentration of aerospace employees; eight of the country's major space contractors have a significant presence in Colorado; we lead the nation's most notable aerospace projects; and our universities and research center are among the world's best for educating the next generation of aerospace leaders and workers.
It's not an understatement to say our world revolves around space. And simply put, 'space' could not happen without Colorado.
We at the Space Foundation (another 'native' as it has been headquartered in Colorado since its founding in 1983) felt it was time to honor and celebrate those who have advanced space-related endeavors to inspire, enable and propel humanity, and Colorado's role in it. Toward that end, the Space Foundation is proud to announce the Colorado Space Heroes Hall of Fame.
A new annual program, Colorado Space Heroes Hall of Fame honors the astronauts, aerospace executives, government officials, scholars and other public and private sector leaders who have contributed most significantly to the evolution, success and development of Colorado's space economy as one of the most important in the nation and world.
While various Space Foundation awards recognize individuals and organizations for space achievement on a national or international scale, this award program is aimed squarely at recognizing the unique role of Colorado and Coloradans in the exploration, development and utilization of space. It recognizes outstanding individuals who have distinguished themselves through lifetime contributions to the welfare or betterment of humankind through the exploration, development and utilization of space, or the use of space technology, information, themes or resources in academic, cultural, industrial or other pursuits of broad benefit to humanity.
Honorees to be inducted into the Colorado Space Heroes Hall of Fame will be celebrated at a special gala dinner, to be held in Denver each autumn during World Space Week, and commencing on Oct. 7, 2016. Proceeds from the gala will benefit the education programs of the Space Foundation, which are inspiring the next generation of space heroes.
As a Colorado native, I am especially proud and honored to be part of this new program. Whether a Coloradan or not, we hope you all will also be Colorado Proud with us and embrace and support the Colorado Space Heroes Hall of Fame!
Nomination Information
Nominations for the inaugural Colorado Space Heroes Hall of Fame are being accepted from June 1 through July 1. For information on eligibility criteria and how to submit a nomination, please visit the Colorado Space Heroes Hall of Fame website, www.ColoradoSpaceHeroes.org.
Save the Date
Mark your calendar now to attend the first Colorado Space Heroes Hall of Fame Gala on Friday, October 7, 2016. Please join us during World Space Week for this landmark gala. Proceeds benefit education program of the Space Foundation. Tickets and sponsorship opportunities are available at the Colorado Space Heroes Hall of Fame website here.
Taranto is a member, volunteer and past board president of the Colorado Planned Giving Roundtable (CPGR), and in 2007, received the Volunteer of the Year Award from CPGR. She is the board president of the Association of Fundraising Professionals Southern Colorado Chapter (AFPSOCO), where she also chairs the annual Summit on Philanthropy conference. In 2014, she was named the Outstanding Fundraising Executive by AFPSOCO. Taranto is past chair of the board of directors for the Center for Nonprofit Excellence. She was a nominee for the 2016 ATHENA Award, and in 2011, was named a '40 Under 40 Rising Star' by the Colorado Springs Business Journal. Taranto holds the certification of CFRE, Certified Fundraising Executive.
This article is part of Space Watch: June 2016 (Volume: 15, Issue: 6).
---
Posted in Second View