Space Foundation News
---
Dr. Erin Macdonald is Featured World Space Week Speaker
Written by: developer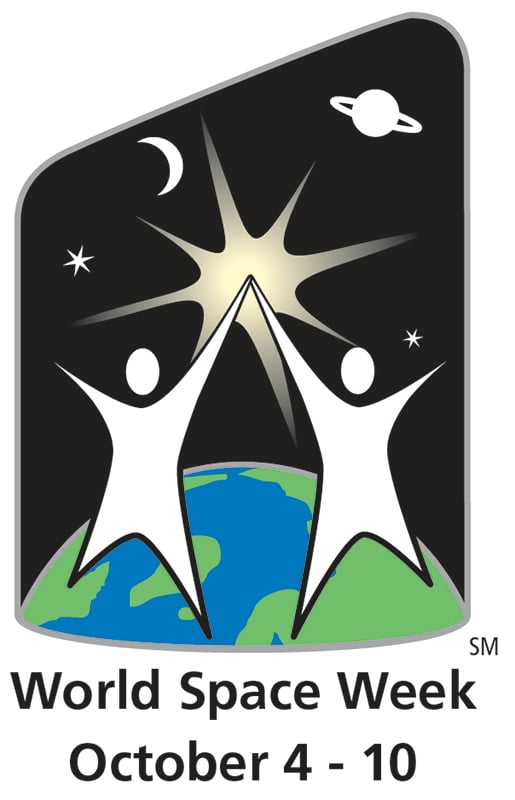 In Colorado, and around the world, space enthusiasts, professionals, students and hobbyists will celebrate humankinds' achievements in space during World Space Week, Oct. 4 – 10.
The Space Foundation will invite classes from its Teacher Liaison program to the U.S. Air Force Academy during World Space Week for a special presentation with Erin Macdonald, Ph.D., Systems Engineer with Stellar Solutions, Inc. Dr. Macdonald (pictured) is also a space science lecturer who is passionate about giving talks around the world on the intersection of science and science fiction. She is currently the Education Manager for World Space Week. Her background is in gravitational waves and general relativity and includes education at museums and community colleges.
Her inspiring presentation will be of special interest to girls who like to hear about science, technology, engineering and math (STEM).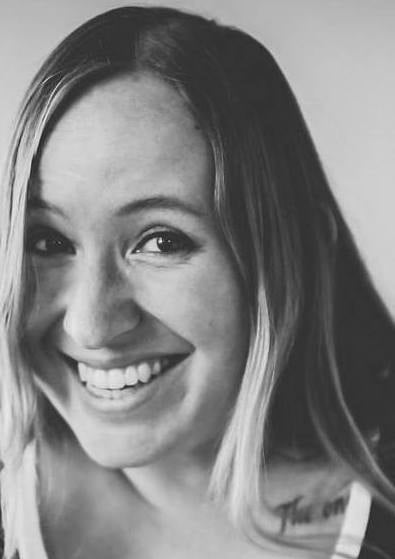 "I love being able to connect space and science to the everyday interests of children, and see them realize that science can be accessible, fun and a part of their lives," said Macdonald.
On Oct. 5, the Space Foundation Discovery Center in Colorado Springs will feature a World Space Week theme for its monthly Homeschool Day. Students will learn about remote sensing and how technology in space is helping us better understand our planet. They will solve a space image mystery and be able to see what their house and neighborhood looks like from space. Advance registration for Homeschool Day is requested here.
Colorado Space Heroes Hall of Fame Gala
Honoring the past, inspiring the future.
During World Space Week 2016, the Space Foundation is celebrating, in particular, the men and women who call Colorado home, and who have made significant contributions to our success in space. On Friday, Oct. 7, the Space Foundation will hold a gala in Denver to recognize the first honorees of the new Colorado Space Heroes Hall of Fame. The first inductees are:
General James V. Hartinger, USAF (Ret.), for his work as Commander in Chief, North American Air Defense Command, Commander in Chief, North American Aerospace Defense Command, and as the first Commander of U.S. Air Force Space Command
Ronald M. Sega, Ph.D., for his work as a NASA astronaut; Professor and Director, Systems Engineering Programs, Colorado State University; Director of Defense Research & Engineering; and leadership in the U.S. Air Force Reserve (retired Major General)
Alan Stern, Ph.D., for leading NASA's New Horizons mission to the Pluto system and the Kuiper Belt, his work as a planetary scientist, space program executive, aerospace consultant and author; named to the Time 100 in 2007 and 2016
The Honorable Peter B. Teets, for his work on space programs at Martin Marietta; for his leadership as President of Martin Marietta Denver Aerospace, and President of Martin Marietta Space Group; his global industry leadership as President and Chief Operating Officer of Lockheed Martin Corp.; and his service as 13th Director of the National Reconnaissance Office and Under Secretary of the U.S. Air Force
Purchase your tickets now to attend the first Colorado Space Heroes Hall of Fame Gala on Friday, Oct. 7, at Mile High Station in Denver. Proceeds benefit education programs of the Space Foundation. Tickets and sponsorship opportunities are available at the Colorado Space Heroes Hall of Fame website here.
This article is part of Space Watch: September 2016 (Volume: 15, Issue: 9).
---
Posted in Space Foundation News