Global Space
---
15 World Space Agency Leaders Join Panel Discussion of Global Space Issues at 33rd Space Symposium
Written by: developer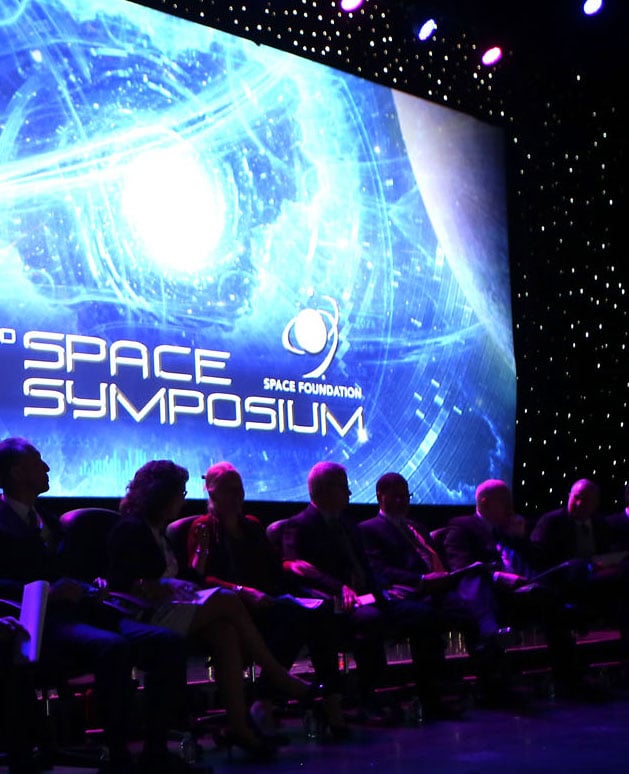 The first panel presentation of the Space Foundation's four-day 33rd Space Symposium will be a discussion of the most pressing global space issues by the world's top space agency leaders. The panel will be moderated by The Honorable Robert S. Walker, Executive Chairman, Wexler & Walker, and the panelists include:
Mohammed Nasser Al Ahbabi, Ph.D., Director General, United Arab Emirates Space Agency
Professor Roberto Battiston, President, Italian Space Agency (ASI)
Gwang-Rae Cho, Ph.D., President, Korean Aerospace Research Institute
Professor Pascale Erhenfreund, Chair of the Executive Board, German Aerospace Center (DLR)
Igor Komarov, Director General, ROSCOSMOS
Sylvain Laporte, President, Canadian Space Agency
Jean-Yves Le Gall, President, Centre National d'Études Spatiales (CNES)
Robert M. Lightfoot, Jr., Acting Administrator, NASA
Francisco Javier Mendieta Jiménez, Ph.D., General Director, Mexican Space Agency
Ger Nieuwpoort, Ph.D., Director, Netherlands Space Office
Dr. Naoki Okumura, President, Japan Aerospace Exploration Agency (JAXA)
Marius-Ioan Piso, Ph.D., President and Chief Executive Officer, Romanian Space Agency
Yulong Tian, Secretary-General, China National Space Administration (CNSA)
Pham Anh Tuan, Ph.D., Director General, Vietnam National Satellite Center
Dr. Johann-Dietrich Wörner, Director General, European Space Agency (ESA)
The 33rd Space Symposium will be held April 3-6, at The Broadmoor in Colorado Springs, Colo., USA, and will provide the perfect environment for connecting with customers, conducting meetings and achieving business goals — all in one place at one time.
Visit www.SpaceSymposium.org for complete conference information.
Sponsorship
Co-sponsors for the 33rd Space Symposium include: a.i. solutions; Airbus Safran Launchers; AGI; ASRC Federal; Ball Aerospace; Blue Origin; Boeing; Booz Allen Hamilton; The Broadmoor; Colorado Space Coalition; Dynetics; El Pomar Foundation; Harris; Eutelsat; Inmarsat; L3 Technologies; Lockheed Martin; ManTech International Corporation; Maui Economic Development Board; Northrop Grumman; Raytheon; Secure World Foundation; SES Government Solutions; Stellar Solutions; SpaceX; Spincraft; Tesat Spacecom; United Launch Alliance (ULA).
This article is part of Space Watch: March 2017 (Volume: 16, Issue: 3).
---
Posted in Global Space