Uncategorized
---
Volunteer Spotlight: Alex Dziaba
Written by: Space Foundation Editorial Team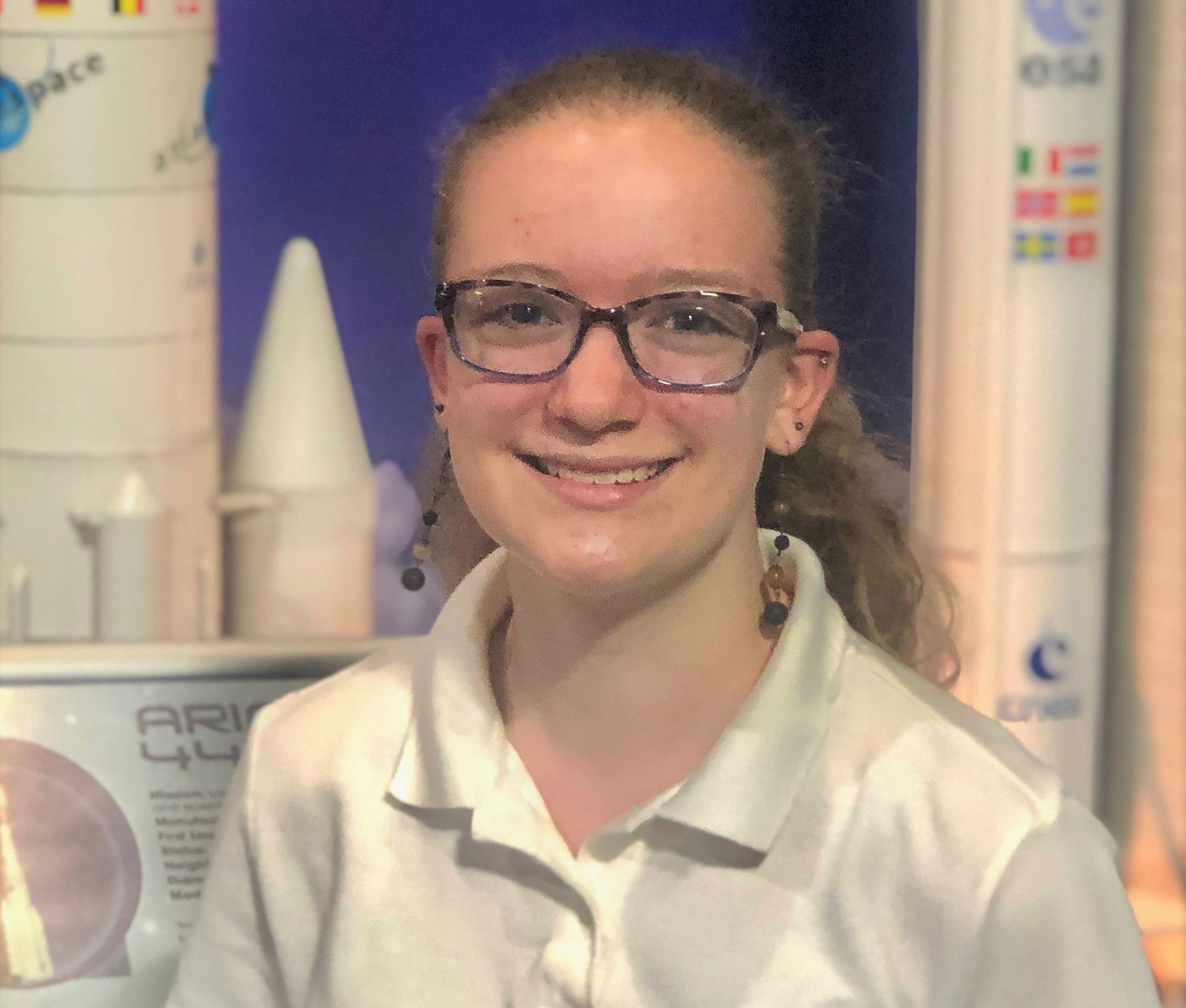 These Volunteer Spotlight articles profile some of the interesting and dedicated people who make Space Foundation programs possible. We could not do the work that we do without the generous and tireless support of our volunteers. This week, we are featuring Space Foundation Discovery Center volunteer Alex Dziaba.
Alex is currently a junior at Cheyenne Mountain High School where she participates in Science Olympiad, Math Club, Chess Club, and Baking Club.
She aspires to become an astronautical engineer and build rockets in the future. In her free time she enjoys hanging out with her friends, watching "The Office," and reading.
Alex is a Certified Docent in the Mars Robotics Laboratory where she enjoys working with the rovers most, as she finds it challenging and exciting to program and fix them, as well as to teach museum visitors how to use them. Her favorite Discovery Center artifact is the Tiuterra Crystal. Named after the Old English words for Mars and Earth, the crystal is a composite created with a portion of a Mars meteorite and multiple rock samples collected from around the Earth, which were then fused into a single stunning crystal.
If you are interested in becoming a Space Foundation/Space Foundation Discovery Center volunteer, please reach out to Jennifer Walters, Volunteer Program Manager, at [email protected]
---
Posted in Uncategorized