Uncategorized
---
Volunteer Spotlight: Kip Tarpley
Written by: Space Foundation Editorial Team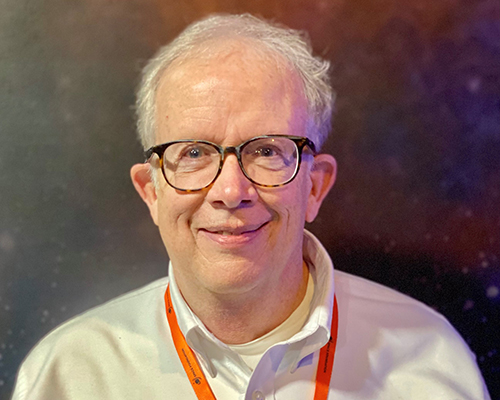 These Volunteer Spotlight articles profile some of the interesting and dedicated people who make Space Foundation programs possible. We could not do the work that we do without the generous and tireless support of our volunteers. This week, we are featuring Space Foundation Discovery Center volunteer Kip Tarpley.
Kip grew up in Grand Forks, North Dakota. He later attended Macalester College in St. Paul, Minnesota for a short time before moving to Boise, ID, and starting work for Morrison-Knudsen Co. (MK), an international construction company. While employed with MK's Data Processing Department, he worked at various locations in Idaho, Saudi Arabia, and in Colombia, South America.
In 1986, Tarpley returned to college and earned a PhD in Aerospace Engineering from the University of Maryland in the field of hypersonics. Following graduation, he and his wife Elaine moved to Colorado Springs, where he began working for Astrox Corporation designing hypersonic vehicles based on scramjet engines. In 2013, he joined the Missile Defense Agency at Schriever Air Force Base, from which he retired in October 2018.
Kip's hobbies include gardening, family genealogy, planetary science, and cosmology. Outside his volunteering at the Discovery Center, Kip also donates his time to the local Care and Share Food Bank.
If you are interested in becoming a Space Foundation/Space Foundation Discovery Center volunteer, please reach out to Jennifer Walters, Volunteer Program Manager, at [email protected]
---
Posted in Uncategorized