Space Certification Program
---
Space Foundation Names Sun Bulb Company, Inc. Newest Space Certification Partner
Written by: Space Foundation Editorial Team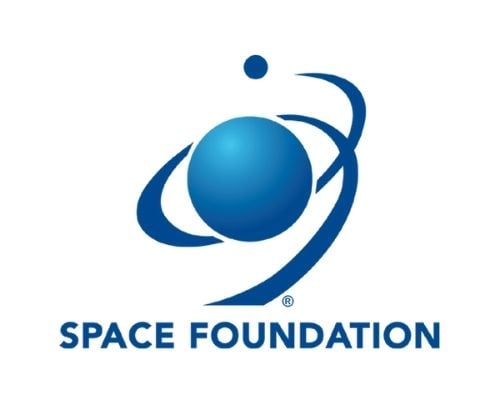 Sun Bulb Distributes Home Gardening Plant Food Originally Formulated To Grow Food on International Space Station
COLORADO SPRINGS, Colo. — Dec. 15, 2021 — Space Foundation, a nonprofit advocate organization founded in 1983 for the global space ecosystem, today announced that Sun Bulb Company, Inc. is the organization's newest Space Certification Partner. Space Foundation's Space Certification Program awards a "seal of approval" to commercial companies that demonstrate products and services that originate from space technology and are a source of inspiration for discoveries and innovations in the global space ecosystem.
Sun Bulb Company, Inc. is a third-generation, family-owned business founded in 1956, based in Arcadia, Florida. Their product line includes Dynamite® plant food, which utilizes Nutricote and Gal-XeONE™ coating technologies. Gal-XeONE was originally developed with the help of NASA and their Space Alliance Technology Outreach Program in response to the agency's need for an environmentally friendly fertilizer to grow plants and food in space.
Dynamite fertilizer feeds continuously for up to nine months and is environmentally friendly because the fertilizer and its nutrients do not "flash" or release all at once with overwatering. Sun Bulb distributes Dynamite plant foods through national home improvement retailers and independent garden centers in the U.S. and the Caribbean. Sun Bulb's partnership with Space Foundation will be highlighted at Lowe's® Home Improvement stores throughout the U.S. when an all-purpose Dynamite formulation is released exclusively at Lowe's early next year.
Sharing his enthusiasm about the partnership, Scott Fulton, Sun Bulb Company, Inc. director of sales and marketing said, "Space Foundation does an amazing job of inspiring and educating people about the opportunities in space. We are excited about our affiliation and hope that in some small way we can assist in driving knowledge, awareness and participation in the 'growing' space economy."
Also commenting on the partnership, Carah Barbarick, space awareness programs manager at Space Foundation, added, "An advancement for growing plants in space is now reducing negative impacts to the environment on Earth. Dynamite plant food uses this rigorous science to bring space technology into home gardens."
Learn more about Sun Bulb Company and its products by visiting https://www.better-gro.com.
Learn more about Space Foundation's Space Certification process at www.spacefoundation.org/what-we-do/space-certification/.
About Space Foundation
Space Foundation is a nonprofit advocate organization founded in 1983, offering a gateway to information, education and collaboration for space exploration and space-inspired industries that define the global space ecosystem. Driven by a partnership model, Space Foundation operates three divisions that unite the entire spectrum of stakeholders — business, government, education and local communities — through corporate membership, sponsorship, fundraising and grants. Symposium 365 is the premier source for media and events, offering authoritative news and information and venues for networking and conducting business, including the world-renowned Space Symposium and The Space Report. Center for Innovation and Education is a lifelong learning platform, offering workforce development and economic opportunity for students, teachers, entrepreneurs and professionals. Global Alliance facilitates collaboration around the world for open dialogues and joint programs. Visit Space Foundation at www.SpaceFoundation.org, and follow us on Facebook, Twitter, Instagram, LinkedIn and YouTube.
###
All brand names and product names are trademarks or registered trademarks of their respective companies.
Tags: Space Foundation, Sun Bulb Company Inc., Dynamite plant food, Space Certification, agriculture, horticulture, gardening, International Space Station, Lowe's Home Improvement, space innovation, space ecosystem, space advocate, space-inspired industries
Media Contacts:
Rich Cooper
Vice President, Strategic Communications & Outreach
Space Foundation
(202) 596-0714
[email protected]
Dottie O'Rourke
TECHMarket Communications
(650) 344-1260
[email protected]
---
Posted in Space Certification Program