Public Policy and Government Affairs
---
Biweekly Washington, D.C. Update for the Week Ending January 14, 2022
Written by: Elizabeth Anderson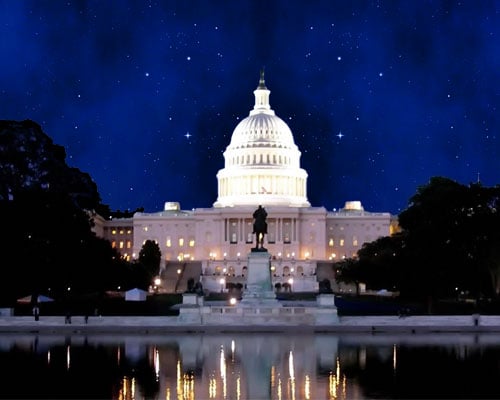 This week in Washington, D.C., the Biden-Harris Administration commits to extending International Space Station (ISS) operations through 2030, Space Force's Orbital Prime program called for space debris removal proposals, and Military Chiefs, including Space Force leadership warned the House Appropriations Committee against an extended continuing resolution (CR) for the FY22 National Defense Authorization Act (NDAA).
Space Foundation Virtual Programming
Space Foundation's new series, "Space Matters," convenes well known policy influencers for high level space policy conversations in monthly conversations on emerging topics and trends within the global space economy. Check out the first episode, featuring former NASA Administrator Jim Bridenstine, Congressman Bob Walker, and Laetitia Garriott de Cayeux.
Space Policy Updates
NASA Administrator Nelson announced the Biden-Harris Administration's commitment to extending ISS operations through 2030 (January 1, NASA)
James Webb Space Telescope's sunshield fully deployed (January 4)
Inspired by the computers in Star Trek, Amazon will test its Alexa system Callisto in the upcoming uncrewed Artemis test flight (January 5, NASA)
Space Force's Vice Chief of Space Operations Gen. David Thompson called for space debris removal proposals through the Orbital Prime program (January 6, Orbital Prime)
President Biden nominated US Navy Vice Admiral Frank Whitworth as the next National Geospatial Intelligence Agency (NGIA) director (January 10, Department of Defense)
NASA's Aerospace Safety Advisory Panel released its 2021 Report with observations on agency governance, program management, and strategic vision (January 11, NASA)
NASA announced Katherine Calvin as Chief Scientist and Senior Climate Advisor (January 12, NASA)
General Raymond told the House Appropriations defense subcommittee in a virtual briefing that an extended CR (continuing resolution) for appropriation bills would cause damage to military operations (January 12, Space News)
NASA extended lease bill (R. 5746) transformed into voting rights legislation, sacrificing the NASA portions of the legislation (January 13, Space News)
 International Space Policy Updates
 Space Industry Updates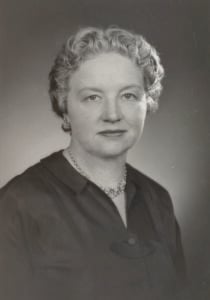 Space Leader Profile – Dr. Eileen Galloway
A force behind NASA's inception, U.S. space policy, and international rules and norms, Dr. Eileen Galloway dedicated her life to the development of space policy. Born in 1906 in Kansas City, Missouri, Galloway started her academic career at Washington University and Swarthmore College. She took on roles at the Federal Emergency Relief Administration before joining the Congressional Research Service at the Library of Congress.
Massachusetts Representative John W. McCormack and Senator Lyndon B. Johnson consulted Galloway to aid with the creation of the House Select Committee on Astronautics and Space Exploration in 1958. The committee suggested the establishment of a national space agency, which would become NASA, and Galloway helped draft the legislation that Former President Eisenhower signed into law. She also wrote Section 205 in the NASA Act on international cooperation, helped found the United Nations' Committee on the Peaceful Uses of Outer Space (UNCOPUOS), launched the International Institute of Space Law (IILS), and was served as an advisor to the creation of the International Space Station.
Until her passing at the age of 102 in 2009, Galloway continued to produce forward-thinking policy analyses and recommendations. Galloway's commitment was recognized with the NASA Public Service Award and Gold Medal, a Lifetime Achievement Award from Women in Aerospace, and she was the first woman elected Honorary Fellow of the American Institute of Aeronautics and Astronautics.
Reading Corner
Defense One | Who's in Charge of US Space Policy?
This analysis breaks down the relationship between the National Space Council and National Security Council across the Trump and Biden Administrations.
Space Trivia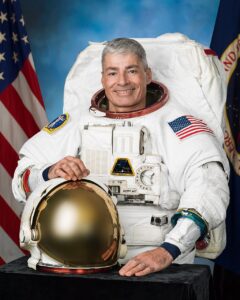 Upon his return to Earth in March 2022, NASA Astronaut Mark Vande Hei will set a new American record for the longest spaceflight – 353 days. The longest spaceflight in history was set by Russian Cosmonaut Valeri Polyakov with a total of 437 days aboard the Mir space station between 1994-1995.
---
Posted in Public Policy and Government Affairs