Report from Headquarters
---
2009 is Transformational Year
Written by: developer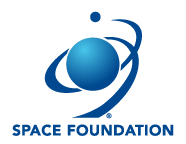 The Space Foundation saw a number of triumphs and accomplishments during the past year that moved the organization even further as the leading advocate for space.
National Space Symposium Most Successful Ever
With more than 8,000 attendees, including space and defense professionals, educators, students, exhibitors, speakers, and sponsors, the 25th National Space Symposium was the largest and most successful to date.
Held in early spring at The Broadmoor Hotel near the Space Foundation's headquarters in Colorado Springs, the four-day event included a spectacular Opening Ceremony featuring the Colorado Springs Philharmonic playing against a backdrop of high-definition space images. It featured presentations from top-level U.S. and international space leaders including the secretary of the Air Force, commanders of the Air Force Space Command and the U.S. Strategic Command, leaders from the European, Japanese, and Chinese space agencies, and major commercial space industry leaders. The Space Foundation honored space pioneers and leaders, including Dr. Neil deGrasse Tyson, former Under Secretary of the Air Force Peter Teets, the Phoenix Mars Lander team, China's Shenzhou 7 Space Mission, and a Florida educator who brings space to kids through innovative hands-on activities.
The sold-out exhibit center gave insight into the latest and greatest in space technology and provided an excellent venue for networking and deal-making. Students and teachers benefited from training sessions, tours, visits with astronauts, and a space career fair. And, the Space Technology Hall of Fame inducted two diverse space inventions that make life on Earth better: aerodynamic vehicle design and algae-based food supplements.
The 25th National Space Symposium also marked the publication of The Space Report: The Authoritative Guide to Global Space Activity, the Space Foundation's comprehensive space overview. Packed with useful information, the publication covers global space budgets and revenues, space technology and applications, workforce and wage information, and space education issues. In addition, The Space Report includes space industry forecasts and an analysis of broader trends that will shape the course of space activity in years to come.
As 2009 nears its close, the Space Foundation is already preparing for an even more exciting 26th National Space Symposium, to be held April 12-15 at The Broadmoor Hotel in Colorado Springs.
Space Foundation Education Programs Reach New Heights
The Space Foundation's education programs grew tremendously in 2009. The Jack Swigert Aerospace Academy, an aerospace-themed middle school, was created through a partnership between the Space Foundation and Colorado Springs (Colo.) School District 11 (D-11). The school, which opened in August with more than 500 students, uses aerospace themes and principles to build student proficiency in science, technology, engineering, the arts, and mathematics. It is named in honor of Colorado native and Apollo astronaut John L. "Jack" Swigert.
The inquiry-based, hands-on, minds-on teaching approach encourages and inspires students to study technology-based subjects, as well as helping them develop study skills that can be applied across all disciplines. Formal mentoring programs that connect students with aerospace professionals and involvement in Space Foundation programs, such as the National Space Symposium, further strengthen the educational program at the school.
The Academy campus is also home to the Space Foundation Discovery Institute – the Space Foundation's new national professional development center and education destination for teachers and students from around the world. The Space Foundation Discovery Institute houses classrooms, a NASA Educator Resource Center, and, eventually, three major laboratories: a simulated space mission operations center to open early this year; a simulated Martian terrain laboratory in early 2011; and a Science on a Sphere facility in early 2012.
A third major change in the Space Foundation's educational offerings was the introduction of Space Across the Curriculum, formerly called Space Discovery Institutes. These week-long graduate-level, in-residence courses provide PreK-12 educators with science, technology, engineering, and mathematics content that is instantly transferable to the classroom. The new name underscores the Space Foundation goal of incorporating space into every facet of a school's curriculum, including non-technical areas such as literature, art, and music. Participants earn continuing education credits, graduate credits, or work toward master's degrees in multiple related disciplines through both Regis University and the University of Colorado at Colorado Springs.
Previously taught almost exclusively in the summer, the class schedules have grown to include courses targeted to specific groups during the school year. In 2009, the Space Foundation conducted 17 sessions in Omaha, Neb., Charles County, Md., and Colorado Springs, Colo.
Space Foundation Builds Global Strength
The Space Foundation has long believed – and actively communicated – that meaningful space exploration and development require nations to bridge political gaps and work together. This year, the organization took this belief to the next level by strengthening U.S. relationships with the Chinese space program. The initiative began with the Space Foundation's presentation of the Space Achievement Award to China's Shenzhou 7 Mission at the 25th National Space Symposium. This historic first visit to the U.S. by the head of China's Manned Space Program Dr. Zhou Jianping and Taikonaut Zhai Zhigang led to an invitation to tour China's major space installations.
In September, Space Foundation Chief Executive Officer Elliot Pulham led a delegation to China comprising former shuttle astronaut and AVIATION WEEK President Tom Henricks; former deputy NASA administrator and shuttle astronaut Fred Gregory; AVIATION WEEK & SPACE TECHNOLOGY Editor/Reporter Frank Morring, Jr., and three additional Space Foundation executives: Senior Vice President – Strategic Communications Steve Eisenhart; Vice President – Washington Operations, Government Affairs Brendan Curry; and Special Adviser – International Affairs William Parker.
In Beijing, the group visited several China Academy of Space Technology (CAST) sites, including the Aerospace Control Center and production facilities where the Shenzhou 8 spacecraft, TANG-1 spacecraft, and various satellites are in assembly, and the China Astronaut Research and Training Center. At the Jiuquan Satellite Launch Center, the delegation toured the launch control center, vehicle assembly building, and launch pad. Delegation members were the first Westerners to visit many of the Chinese facilities.
Further emphasizing international cooperation in space, the Space Foundation released two white papers in 2009 – both focused on global space issues.
The International Space Station: Decision 2015 strongly recommends that the United States keep the International Space Station (ISS) functioning until at least 2020 and beyond, if possible. The paper argues for continued U.S. involvement to further scientific study, maintain positive international collaboration, and significantly improve the nation's space-related return on investment.
Solutions from Space: Space Applications for International Development says that space-based technology can overcome infrastructure and access issues and help solve economic, public health, and standard of living issues for developing nations. It adds that the highly collaborative nature of space research, development, and deployment allows developing nations to easily benefit from existing policies and resources developed and managed by more advanced space-faring nations.
Space Business Forum/Strategic Space Symposium Round Out Space Foundation Successes
As part of its mission to bring together interested parties to discuss critical space issues, the Space Foundation hosted two additional gatherings in 2009. Space Business Forum: New York brought leaders from the public and private sectors together in an intimate setting to discuss the future of the space industry.
The Strategic Space Symposium, presented through a Space Foundation/United States Strategic Command partnership, brought together 1,800 attendees in Omaha, Neb., for a creative interchange between the private sector and the government on challenging space operations and warfighter issues.
Like all Space Foundation programs, these two events created an environment where space leaders could build relationships to advance space-related endeavors to inspire, enable, and propel humanity.
This article is part of Space Watch: January 2010 (Volume: 9, Issue: 1).
---
Posted in Report from Headquarters