Report from Headquarters
---
Cisco, BAH, MITRE on FORTUNE List
Written by: developer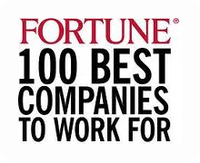 Three Space Foundation corporate members have been name to FORTUNE® magazine's 100 Best Companies to Work For list:
To pick the 100 Best Companies to Work For, FORTUNE® partners with the Great Place to Work Institute to conduct extensive employee surveys. Two-thirds of a company's score is based on the results of the Institute's Trust Index survey, which is sent to a random sample of employees. The survey asks questions related to their attitudes about management's credibility, job satisfaction and camaraderie. The other third of the scoring is based on the company's responses to the Institute's Culture Audit, which includes detailed questions about pay and benefit programs and a series of open-ended questions about hiring practices, internal communications, training, recognition programs and diversity efforts.
Cisco and Booz Allen Hamilton are also 27th National Space Symposium co-sponsors.
To view the FORTUNE® list, click here.
This article is part of Space Watch: February 2011 (Volume: 10, Issue: 2).
---
Posted in Report from Headquarters