Report from Headquarters
---
Education Director Addresses School ISS Team
Written by: developer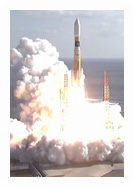 Last month, Space Foundation Director – Education Bryan DeBates addressed 22 Valley Christian High School (San Jose, Calif.) students who had just achieved a feat that up until now had only been accomplished by aerospace professionals and a handful of universities.
Mentored by local satellite experts and engineers, the students, designed, built, tested and obtained approval for the first experiment created entirely by high school students to fly to the International Space Station (ISS). The experiment, called a cube lab, was designed to monitor plant growth in microgravity to help determine which plants will be the best to grow in transit to Mars.
DeBates and fellow speakers San Jose Mayor Chuck Reed and NASA astronaut Dr. Yvonne Cagle from the Ames Research Center (ARC), touched on the magnitude of this event and the importance of science, technology, engineering and mathematics (STEM) education in the United States. Dr. Cagle is currently assigned as the lead ARC Astronaut Science Liaison and Strategic Relationships manager for Google and other Silicon Valley Programmatic Partnerships.
DeBates, who spoke of how space-related projects can capture the imaginations of students, urged the students to follow this path of opportunity to a STEM-related career field.
The experiment, originally slated to fly aboard the Space Shuttle, was ferried to Japan after complications with the Shuttle's external fuel tank caused major delays. The experiment launched on Friday, Jan. 21, at 10:37 p.m. MDT (Jan. 22, 2:37 p.m. Japan Standard Time) aboard the Kounotori2/H-IIB rocket from the Tanegashima Space Center in the south of the Kagoshima Prefecture. The transfer vehicle docked with the ISS on Jan. 27.
Pictured: Kounotori2/H-IIB rocket carrying Valley Christian High School students' ISS experiment
This article is part of Space Watch: February 2011 (Volume: 10, Issue: 2).
---
Posted in Report from Headquarters