Cyber Initiatives
---
Vautrinot Calls for Defense as Offense
Written by: developer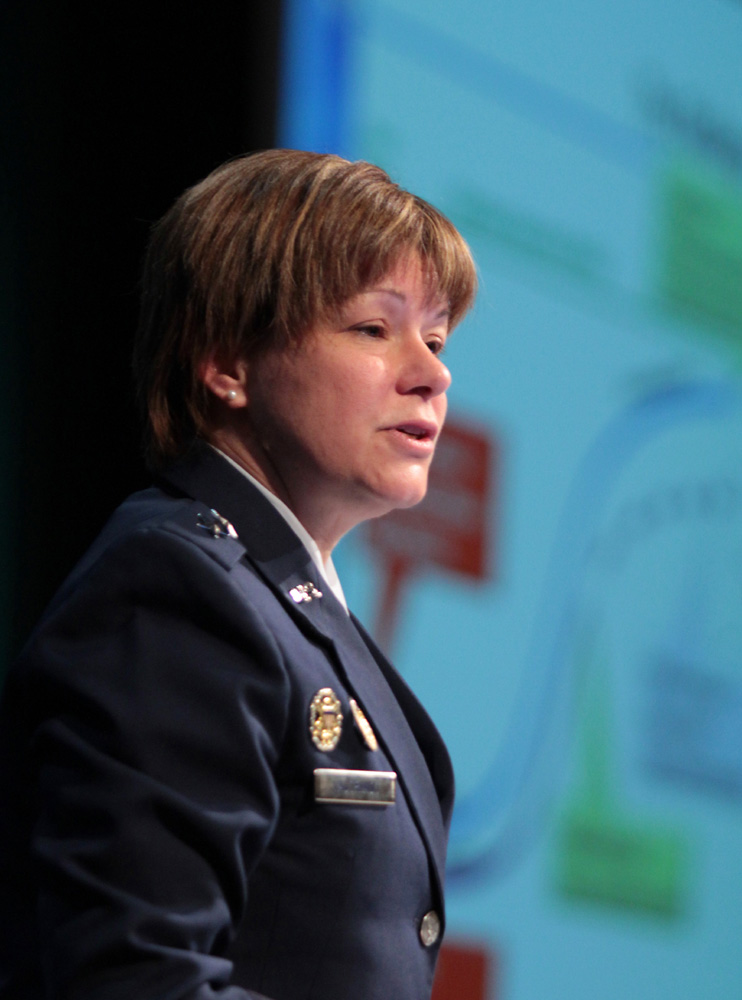 Cyber 1.2 featured speaker Maj. Gen. Suzanne Vautrinot, USAF, commander, 24 Air Force, began her April 16 talk by recognizing high school students participating in the CyberPatriot competition and welcoming international participants in the audience.
She outlined the Air Force Space Command vision: global access, persistence and awareness for the 21st century. Vautrinot said there is no unique ownership of cyber operations, stressing the need for organization and partnership in Department of Defense cyber presence.
Using football analogies, she argued for a proactive defense, explaining its relationship to offensive cyber operations. She added that a key to effective cyber defense is gathering both information on attacks and information about the nature of the attack;not just what was compromised, but the methodology of how it was compromised.
Cyber 1.2  was held on April 16, immediately before the 28th National Space Symposium.
See photos here. See video here.

This article is part of Space Watch: May 2012 (Volume: 11, Issue: 5).
---
Posted in Cyber Initiatives