Education
---
Space Foundation Participates in STEM Events at Adams State University
Written by: developer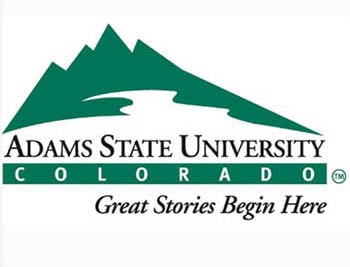 The Space Foundation participated in several special events open to the community in Alamosa, Colo., on Sept. 6-7 in conjunction with Adams State University (ASU)'s Zacheis Planetarium Grand Re-Opening Celebration.
The activities, supported by a $3.6 million grant to ASU from the U.S. Department of Education's Hispanic Serving Institutions STEM (science, technology, engineering and mathematics) program, included:
A ribbon-cutting ceremony at Zacheis planetarium
A Community Festival at Zacheis Planetarium featuring new planetarium shows
The San Luis Valley School Festival
The Space Foundation assisted ASU in securing the grant.
Space Foundation Education Activities Featured at San Luis Valley School Festival
The Space Foundation presented a variety of STEM-based education activities for students that focused on topics including the solar system, constellations, rocketry, ultravioloet light, biology, glove box technique and the lifecyle of a star. More than 800 students attended.
Space Foundation Among Special Guests
The Space Foundation was among the special guests at the grand re-opening, which also included Astronaut Col. Michael Good, USAF, Ret., NASA Liaison to Air Force Space Command, U.S. Northern Command, and North American Aerospace Defense Command, and representatives from NASA and from the Mexican Space Agency, Agencia Espacial Mexicana.
For more details, click here.
This article is part of Space Watch: October 2012 (Volume: 11, Issue: 10).
---
Posted in Education