International Affairs
---
Asakawa Visits Space Foundation
Written by: developer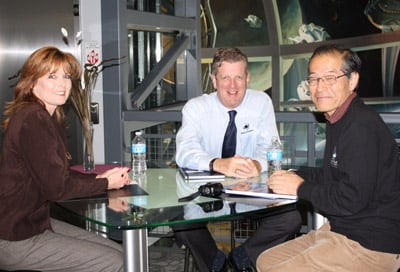 Late last month, the Space Foundation hosted a visit and discussion at our world headquarters in Colorado Springs with Keiji Asakawa, general manager of the Space Tourism Department of Club Tourism International, Inc. Asakawa is an Accredited Space Agent for Virgin Galactic, representing the company for space tourists in Japan.
Asakawa was in Colorado Springs recently following a gathering of Virgin Galatic tourism agents from around the world to Spaceport New Mexico. Asakawa met with Steve Eisenhart, Space Foundation senior vice president – international affairs, and Kaye Kerr, manager – community relations and protocol.
This article is part of Space Watch: November 2012 (Volume: 11, Issue: 11).
---
Posted in International Affairs