Second View
---
Don't Let Them Hijack Our Dreams
Written by: developer
The Space Foundation's Special Advisor – Human Spaceflight Dr. Leroy Chiao wrote an editorial for Discovery.com that was published online May 7.
Chiao is a former NASA astronaut who spent more than six months living on the International Space Station. His editorial examines how positive space news is getting buried by negative news coverage, and how that affects funding for more inspiring human endeavors. In his article, Chiao writes:
I have come to realize that terrorists and criminals are not only affecting our security concerns, they are also hijacking our future dreams. Nothing good happens without funding, and if the public and politicians don't hear about the good things that the funding creates, it ends. Let's not let them win.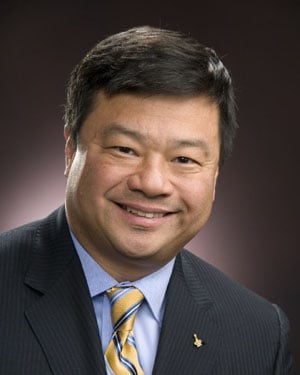 Read Chiao's article here.
About Chiao
Chiao's Space Shuttle missions include:
STS-92 Discovery, Oct. 11-24, 2000
STS-72 Endeavour, Jan. 11-20, 1996
STS-65 Columbia, July 8-23, 1994
In addition, he flew as Flight Engineer 1 aboard Soyuz TMA-5 to the ISS, where he served as commander and NASA science officer for Expedition 10. He lived on the ISS for six and half months.
Chiao received the NASA Distinguished Service Medal in 2004. After a 15-year career with NASA, he left in 2005 to work and consult on a number of projects. In 2009, he served as a member of the Review of United States Human Space Flight Plans Committee, and currently serves on the NASA Advisory Council. He holds appointments at Rice University and the Baylor College of Medicine, and is involved in educational programs. An instrument-rated pilot, Chiao has logged over 2,900 flight hours in a variety of aircraft.
This article is part of Space Watch: June 2013 (Volume: 12, Issue: 6).
---
Posted in Second View