Spotlight
---
2013 Space Foundation Highlights in Photos
Written by: developer
For the Space Foundation, 2013 was jam-packed with events, activities and community outreach. Here are just some of the highlights: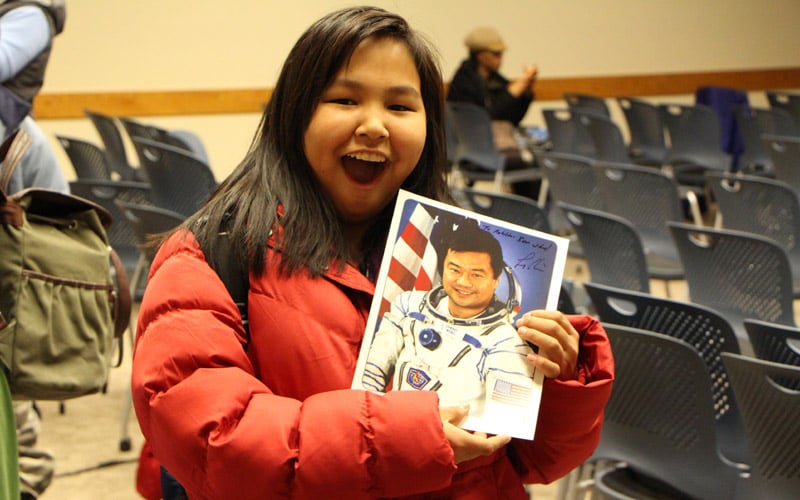 Outreach to Alaska – February
In February, a Space Foundation team took our community education programs to Fairbanks, Alaska. The six-day program included presentations and hands-on classroom sessions at public and private schools that reached more than 1,000 students; two Audience with an Astronaut sessions with Leroy Chiao, Ph.D., Space Foundation Special Advisor-Human Spaceflight; and a teacher professional development workshop.
---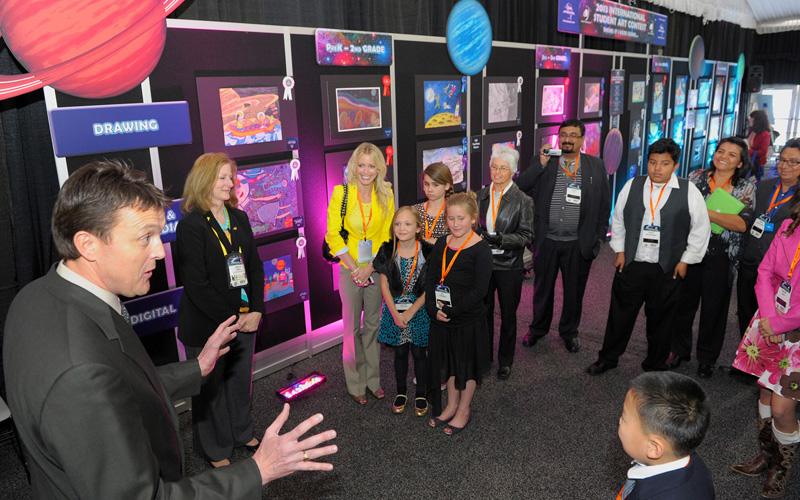 International Art Contest – April
The 2013 Space Foundation International Student Art Contest drew more than 4,700 entries representing 45 countries, including 38 U.S. states and territories. Students from around the world were invited to submit artwork depicting the theme, If I Were Going… The winners received ribbons and prizes and their artwork was displayed at the Space Foundation's 29th National Space Symposium at The Broadmoor Hotel in Colorado Springs, Colo.
---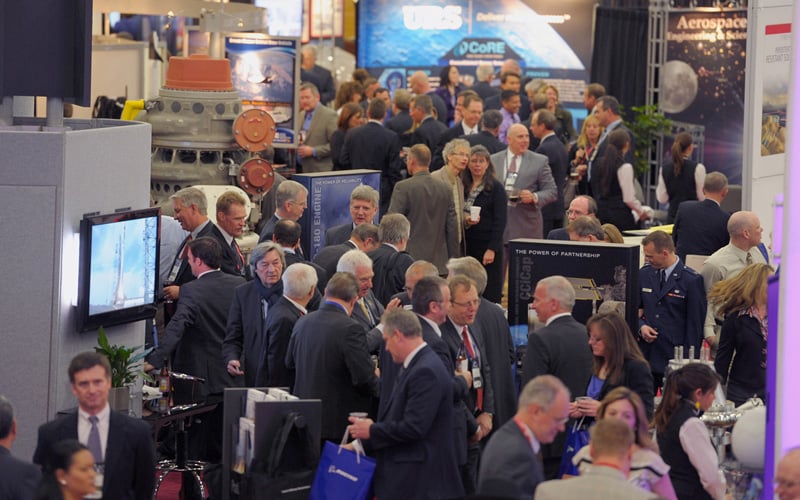 Space Symposium – April
As the premier gathering of the global space community, the 29th National Space Symposium proved a successful accomplishment in a challenging year for the industry with 9,000 participants from more than 30 nations. The annual event brings together space leaders from around the world and offers valuable networking and a powerful agenda. There is an abundance of photos available in our photo galleries, as well as videos of sessions.
---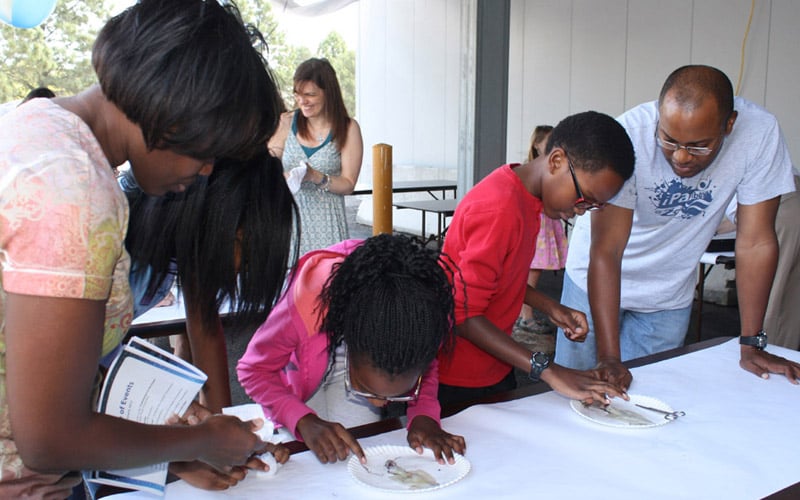 Summer of Discovery –
May through August
The public was invited to visit the Space Foundation Discovery Center during the summer for 10 weeks of educational space activities for all ages. Each week focused on a specific theme, culminating with a full day of activities each Saturday. The Summer of Discovery exceeded all expectations for enthusiastic community participation, attracting families, day campers, seniors, bus tours and teens.
---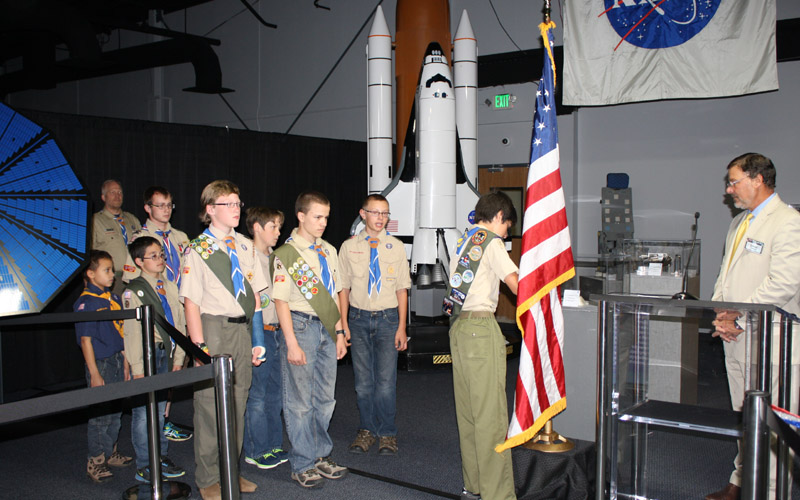 NASA Space Shuttle Exhibit – July
In July, the Space Foundation celebrated the opening of its first major visiting exhibit to the Discovery Center with a special ribbon-cutting ceremony. The exhibit, on loan from NASA and courtesy of Marshall Space Flight Center in Huntsville, Ala., is called "Space Shuttle: Conquering Low Earth Orbit" and includes videos, displays and touchable hardware, plus a 13-foot tall, 1:15 scale Space Shuttle full stack model.
---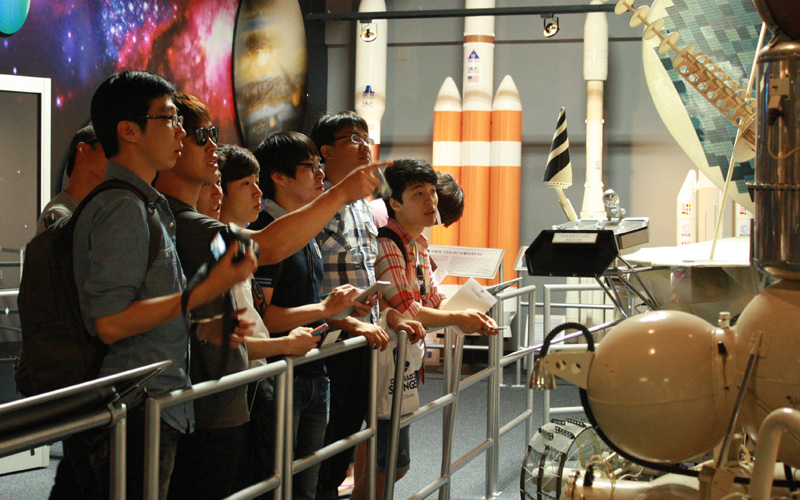 Korean Student Tour – July
In July, twenty honor students from Yeungjin College in Daegu, South Korea, toured the Space Foundation Discovery Center as part of a week-long program called Global Leaders Exploration to the United States. The University of Colorado at Colorado Springs was instrumental in bringing them to Colorado Springs and in addition to their visit to the Space Foundation, they visited other area businesses and experienced the local culture.
---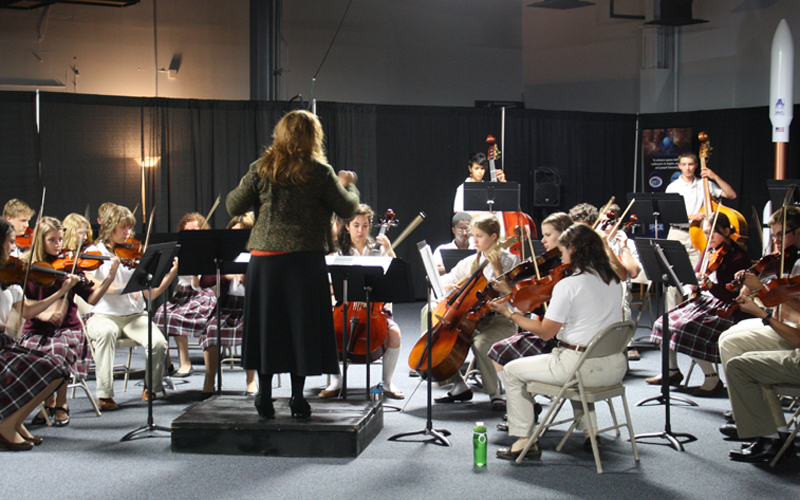 Discovery Center One Year Anniversary – October
On the final day of World Space Week, the Space Foundation celebrated the one-year anniversary of its Discovery Center with a reception featuring a performance by the student orchestra from the Thomas MacLaren School in Colorado Springs. During World Space Week, there were many activities including a remote Audience with an Astronaut presentation with students in Pune, India.
---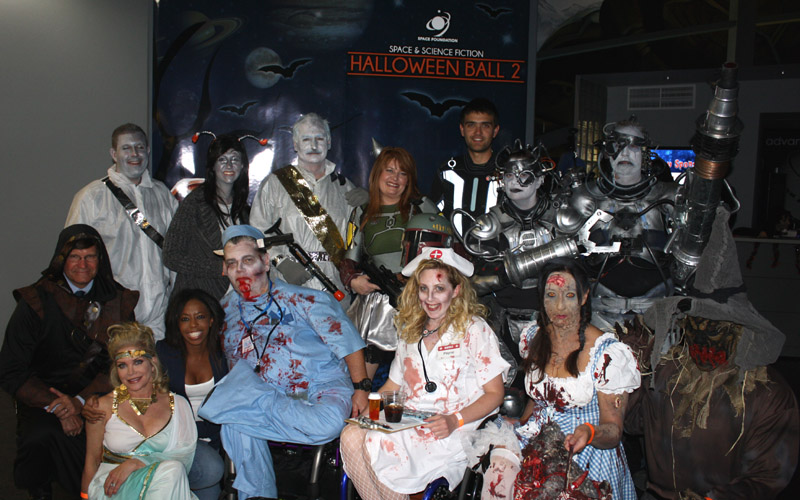 Halloween Ball – October
The Space Foundation 2nd Annual Space & Science Fiction Halloween Ball was both bizarre and fun! In just the second year of this event, we enjoyed more than twice the number of guests as last year. This event also served as a great night of fundraising in support of the Space Foundation mission – to advance space endeavors to inspire, enable and propel humanity. Ticket sales and the silent auction brought in much appreciated proceeds!
Stay connected with the Space Foundation throughout 2014 by:
This article is part of Space Watch: January 2014 (Volume: 13, Issue: 1).
---
Posted in Spotlight