Spotlight
---
Space Foundation Team Member Selected for NASA Social Event
Written by: developer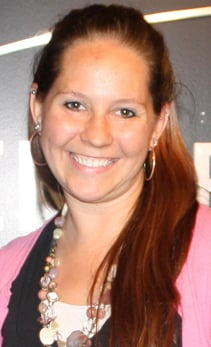 By Colleen Parith, Space Foundation Marketing & Communications Specialist
If you told me a month ago, I would be chosen by NASA to attend the Orion Flight Test on Dec. 4, 2014, I probably would have smiled, laughed and said "Yeah right!" Turns out, I would have been very wrong.
More than 3,000 applications were submitted, and I was selected as one of 150 social media personnel to receive clearance and admittance to the event. Through the NASA Social program, I will be viewing the launch of the Delta IV heavy rocket carrying the Orion spacecraft, going behind-the-scenes of the Kennedy Space Center and Cape Canaveral Air Force Station and meeting NASA astronauts and representatives, their social media team and other social media space enthusiasts.
The Orion Flight Test is designed to evaluate the crew vehicle for the safety of future human travelers to far-off places like Mars. Before sending astronauts into deep space, Orion's systems, parachutes and heat shield need to be evaluated for human safety. While not taking any physical passengers, NASA has issued over 1.3 million boarding passes submitted by worldwide citizens to have their name fly aboard Orion in its first journey to space.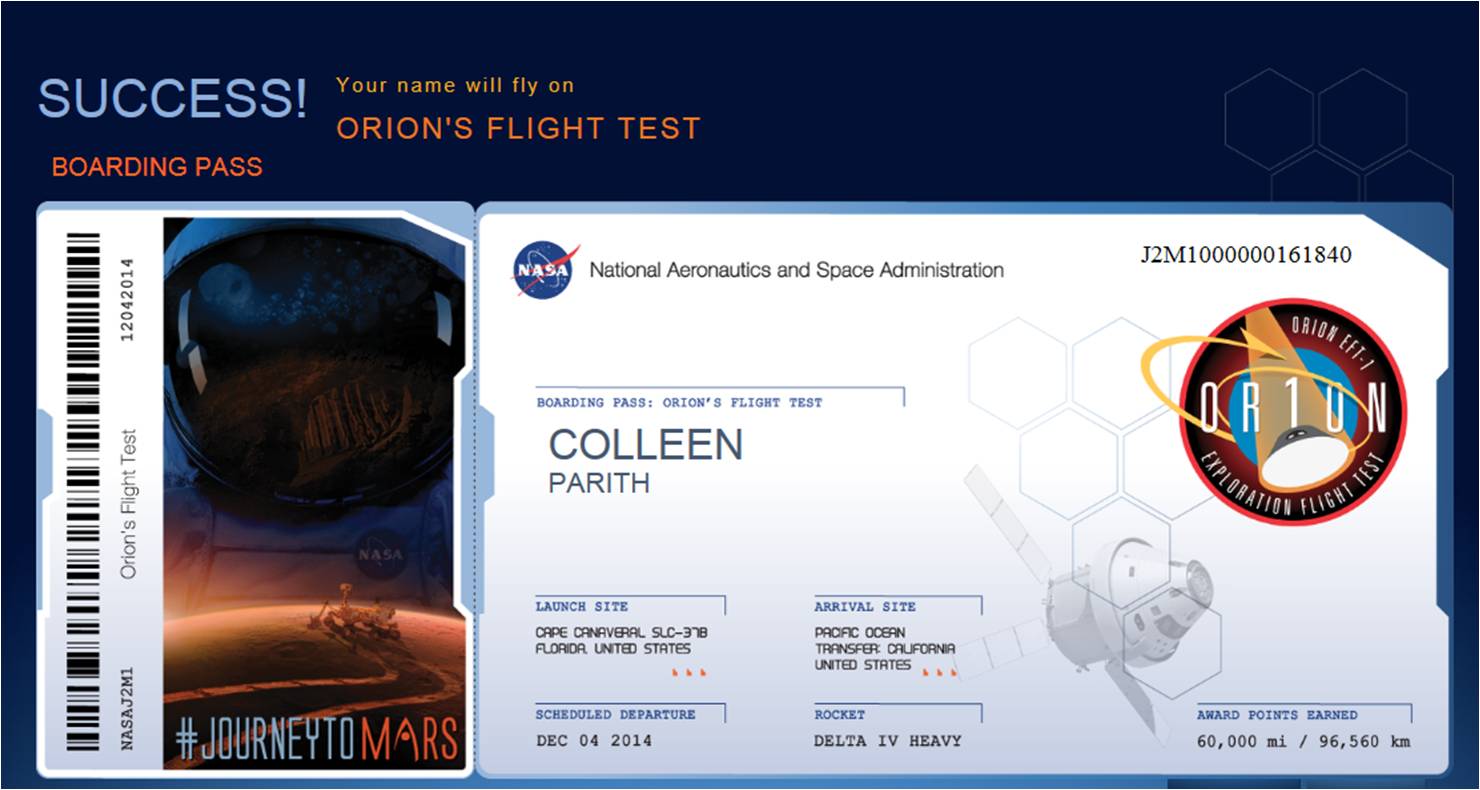 This will certainly be an exciting step in space travel, and to know I am getting this rare privilege is truly an honor. This launch is the first step for our generation to experience the excitement our parents and grandparents felt watching Neil Armstrong and Buzz Aldrin walk on the Moon.
I was excited enough to get my boarding pass submitted last month and have my name on Orion and sent into space, but to be able to witness the history with my own eyes will prove to be one of the most memorable events of my lifetime. Be sure to keep an eye on each of our social media platforms, as I will be keeping all of our fans up to date on this historical event live from Kennedy Space Center.
Follow us on Facebook, Instagram, LinkedIn, Pinterest, Twitter and YouTube, @SpaceFoundation #Space4Fun, #SpaceSymposium2015
This article is part of Space Watch: December 2014 (Volume: 13, Issue: 12).
---
Posted in Spotlight