Corporate Membership
---
Eight New Corporate Members Welcomed by Space Foundation
Written by: developer
The Space Foundation receives support from 136 Corporate Members, who make it possible for us to successfully deliver programs that advance space-related endeavors. In return, our Corporate Members receive recognition, marketing, business development and networking opportunities, reports on important space issues and opportunities for deep involvement in the Space Symposium.
The Space Foundation offers five Corporate Membership Levels, each with different levels of benefits and opportunities. For information about Corporate membership, please contact us by email at [email protected], or call us at +1.719.576.8000 or +1.800.691.4000
Our most recent members are:
CACI International, Inc.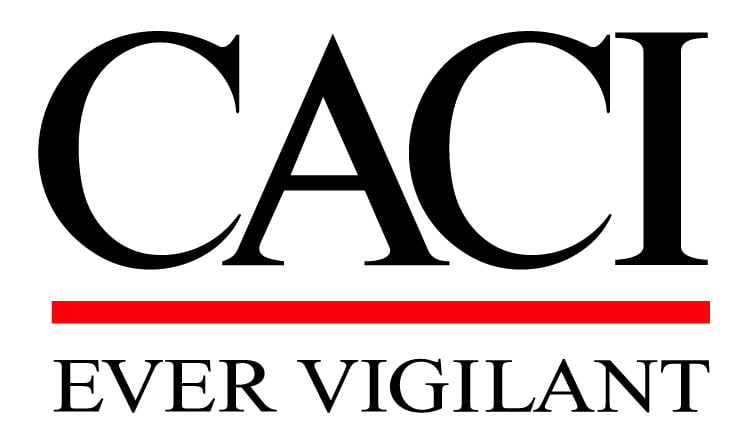 CACI provides information solutions and services in support of national security missions and government transformation for Intelligence, Defense, and Federal Civilian customers. Providing dynamic careers for over 16,700 employees in 120 offices worldwide, CACI's information solutions and services help clients safeguard our national security, support critical decision-making to counter global threats, keep our Armed Forces informed, equipped and mission-ready, transform government to enhance the quality of services to our citizens and modernize government to more efficiently meet national challenges.
IHI Aerospace Co.


Headquartered in Tokyo, IHI Aerospace is contributing to the indigenous space development in Japan by development and manufacture of rockets and space related products. IHI Aerospace has ample experiences of developing International Space Station related equipments and Earth re-entry capsules. Other projects and products include launch vehicles and spacecraft propulsion products. IHI Aerospace's vision is to use innovative manufacturing capabilities to the growth of a safe, secure and prosperous society; develop world-leading technologies and positions themselves as a truly global company; and to be a company in which all their employees can maintain a sense of pride and spirit of challenge and work with vigor.
Integrity Applications, Inc.


Integrity Applications Incorporated (IAI℠) is an engineering and software services company with a nationwide presence primarily supporting the intelligence community and other civil, defense and intelligence customers with a focus on Government space and intelligence surveillance reconnaissance systems activities. IAI employees provide specialized subject matter and domain expertise in system engineering, system integration, system acquisition, software integration, visualization and modeling and simulation expertise to System Program Offices, Enterprise System Engineering activities, operational elements and other organizations across the Intelligence Community and Department of Defense.
LVX System KSC Visitor Complex

LVX System is the first to patent and offer a super high-quality LED light that also securely streams high-speed data. LVX System of Companies is the inventor, patent holder and commercial innovator of this new broadband Visible Light Communication (VLC) technology and service that not only delivers highly-secure wireless broadband, but also provides its customers with the most energy-efficient, "better" quality light available anywhere. LVX System owns and fully maintains the infrastructure they install at their expense in hospital, school or government buildings.
OHB AG


With more than three decades of experience in Germany, OHB specializes in high-tech solutions for space, science and industry. OHB AG develops, builds, launches and operates low-orbiting and geostationary small satellites for scientific applications, communications and terrestrial observation. In terms of human spaceflight involving astronauts, the focus is on projects aimed at equipping and operating the International Space Station (ISS), Columbus and ATVs. Within the context of exploration, amongst others, their experts prepare studies and concepts for exploring our solar system with an emphasis on the Moon and Mars. Beyond this, high-performance reconnaissance satellites, as well as broadband wireless transmissions of image reconnaissance data, make up our core technologies for security and reconnaissance purposes.
Rocket Lab USA


Rocket Lab's mission is to remove the barriers to commercial space. Founded in 2007 on the belief that small payloads require dedicated small launch vehicles and the flexibility not currently offered by traditional rocket systems, Rocket Lab has delivered a range of complete rocket systems and technologies for fast and low-cost payload deployment. Rocket Lab is a U.S. corporation with a New Zealand subsidiary, and has complete vertical integration over the launch process, from rocket manufacturing through to its own commercial launch range.
Science & Technology Facilities Council (STFC)


STFC is a world-leading multi-disciplinary science organization whose goal is to deliver economic, societal, scientific and international benefits to the UK and its people – and more broadly to the world. STFC is one of the UK's seven publicly funded Research Councils responsible for supporting, coordinating and promoting research, innovation and skills for development in seven distinct fields. STFC delivers a non-stop flow of fundamental insights and breakthroughs in spheres ranging from particle and nuclear physics to space, laser and materials science. They also have a clear focus on the need to meet real-world requirements through new medicines, cleaner energy, safer aircraft, pioneering security solutions and much more.
Virgin Galactic


Virgin Galactic is comprised of hundreds of dedicated and passionate professionals – including rocket scientists, engineers and designers from around the world – united in creating something new and lasting: the world's first commercial spaceline. Virgin Galactic is building a human spaceflight program, and in low-cost launch systems to create LauncherOne, an orbital launch vehicle dedicated to the small satellite market. By using much of the same infrastructure originally that supports SpaceShipTwo, in particular WhiteKnightTwo, their unique, high-performance mothership – they can keep prices low while accommodating customer needs for launch availability and flexibility.
This article is part of Space Watch: September 2015 (Volume: 14, Issue: 9).
---
Posted in Corporate Membership