Education
---
Space Foundation will Bring its Space in the Community Program to Schools in Northern Colorado
Written by: developer
The Space Foundation is taking its Space in the Community STEM education program to St. Vrain Valley Schools in northern Colorado in February.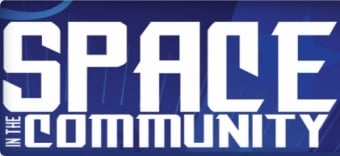 Former NASA astronaut Leroy Chiao, Ph.D., will share his experiences in space with students at several St. Vrain Valley Schools in Erie and Longmont, Colo., and will also join a panel discussion for a free public presentation and Star Party on Feb. 17 at Erie High School.
Panelists include:
Leroy Chiao, Ph.D., former NASA astronaut and Space Foundation Special Advisor – Human Spaceflight.
Sherri Fike, former Vice President for Mission Assurance, Ball Aerospace & Technologies Corp.
Lisa Hardaway, Ph.D., Senior Project Engineer, Orion Program, Ball Aerospace & Technologies Corp.
Col. Joseph Kittenger, USAF (Ret.), Kittenger set a world record for the longest skydive from a height of more than 19 miles, and was the first man to make a solo crossing of the Atlantic Ocean in a gas balloon.
The St. Vrain Valley Schools Space in the Community program was organized by Lauren Eker, Principal, Erie Elementary School, and Kristina Stem, Erie Elementary School STEM Coordinator/Science Lab Instructor. It is jointly sponsored by the Space Foundation and the Education Foundation for the St. Vrain Valley, funded in part by a STEM grant from the Amgen Foundation. The Education Foundation provides resources and educational opportunities in partnership with St. Vrain Valley Schools that enhance student success and teacher excellence.
About Space in the Community
The Space Foundation's Space in the Community program was created to support a community approach to inspiring students' interest in STEM education, and to help all members of a community discover how interest in space can bring the community together.
Space in the Community incorporates the Space Foundation's Audience with an Astronaut™ education program, featuring former NASA astronauts giving presentations that explain how science, technology, engineering and math is applied in space.

Learn more about Space in the Community, and other Space Foundation STEM education programs, here.
This article is part of Space Watch: February 2016 (Volume: 15, Issue: 2).
---
Posted in Education