Education
---
Space Foundation Honors Teachers
Written by: developer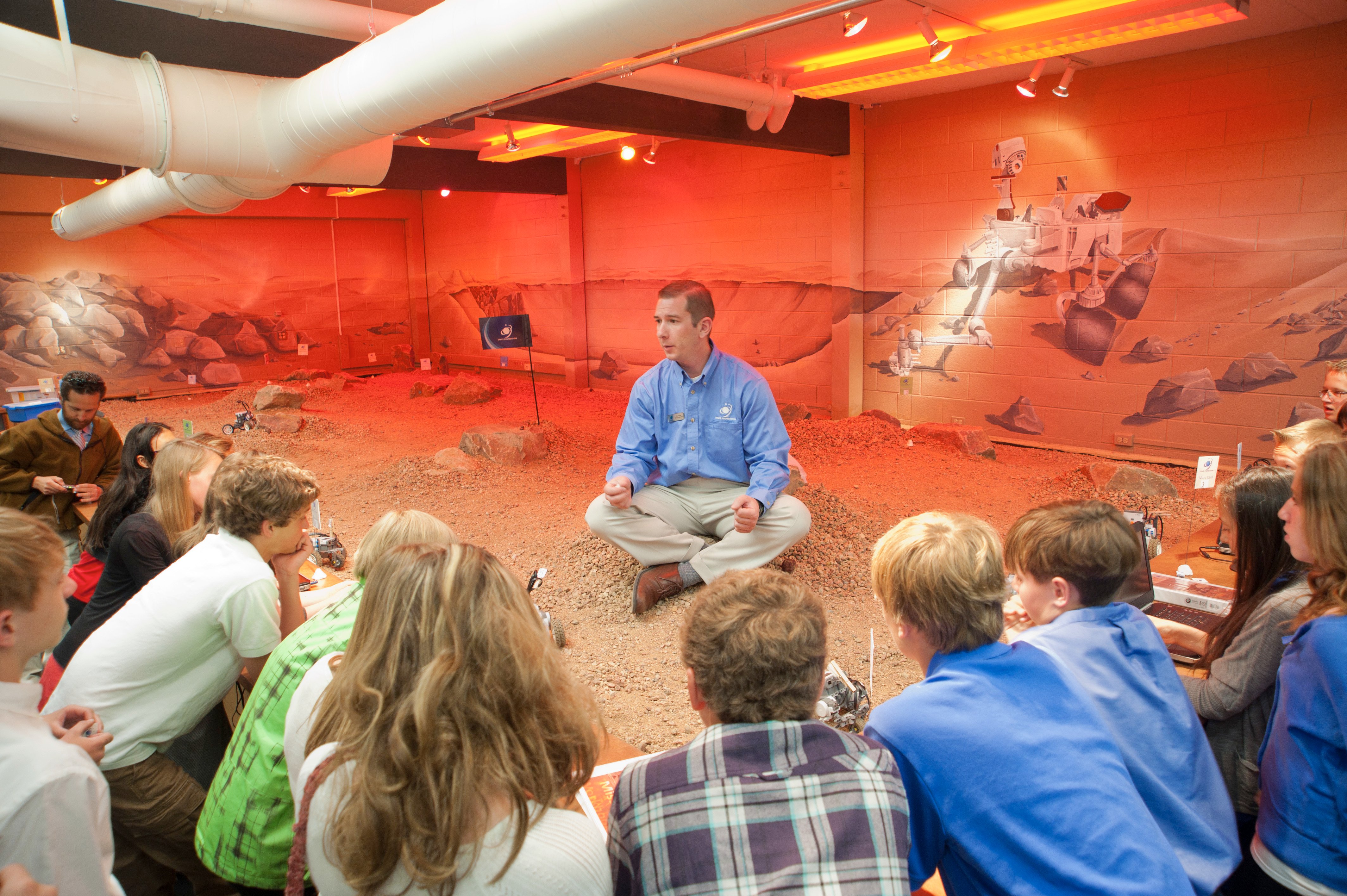 We all have at least one teacher who changed our lives. Perhaps it was the grade school teacher who helped you believe you COULD be anything you wanted when you grew up, the secondary teacher who sparked your interest in engineering, physics or chemistry, or maybe, it was the college professor who pushed you to be your very best. Too often, these influencers are unspoken heroes in our journey, so the first week of May has been dedicated as National Teacher Appreciation Week.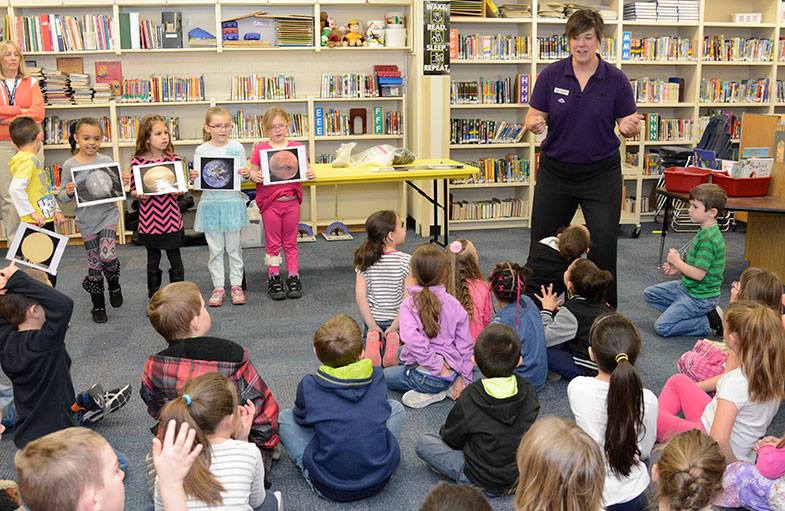 The Space Foundation mission is: to advance space-related endeavors to inspire, enable and propel humanity. Who better than a teacher to do all these things?
The Space Foundation education team is building the next generation of space leaders and improving the overall quality of education through teacher, student and community programs that use space themes to improve students' interest and skills in science, technology, engineering, arts and mathematics (STEAM). The Space Foundation's education team comprises experienced, professional educators who are passionate about supporting our mission through programs that provide resources and skills for teachers and motivate students to learn.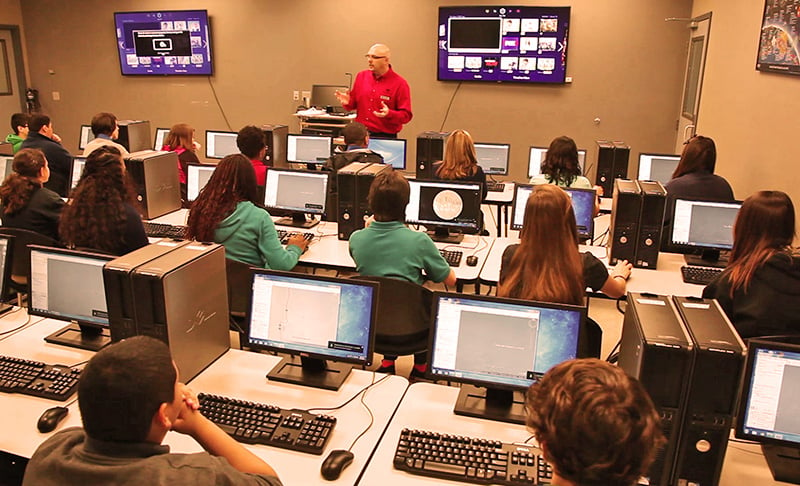 We would like to recognize our amazing team of educators. Bryan DeBates, Senior Director – Education, is pictured at right in our AGI Space Missions Simulation Laboratory. Bryan has been honored for his achievements in education through numerous awards, including being named the 2014 recipient of the prestigious Frank J. Malina Astronautics Medal presented by the International Astronautical Federation, Time Warner Cable's National Crystal Apple Award, the Air Force Association's Alamo Chapter Teacher of the Year and the Christa McAuliffe Memorial Award.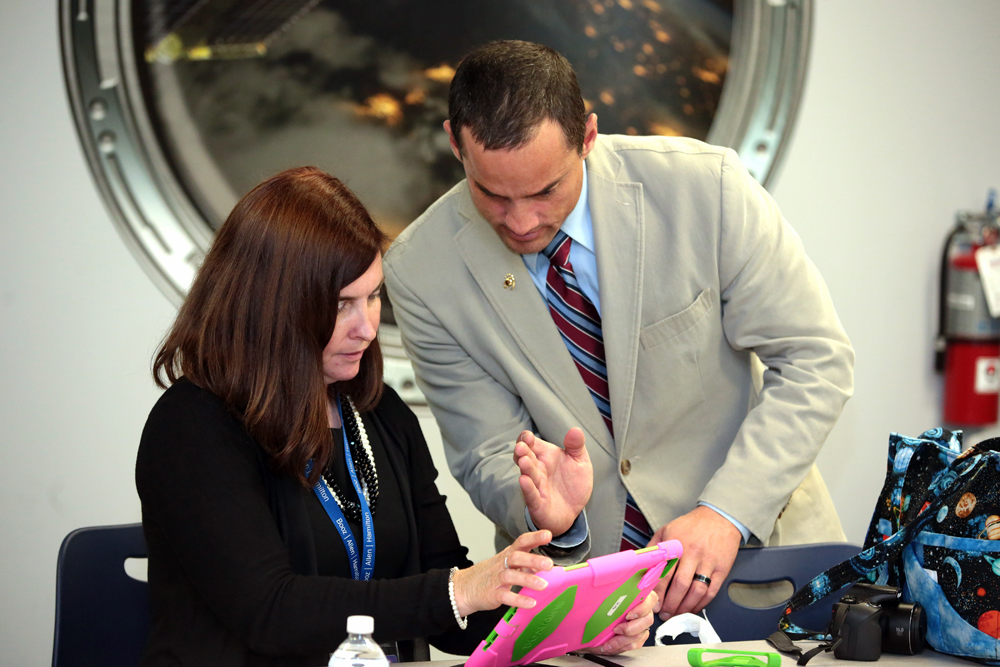 Our Space Education Specialists are Elias Molen (pictured above right), Carah Barbarick (pictured above left) and Slade Bradbury (pictured below with one of our Teacher Liaisons).
Our elite team of educators is responsible for a broad range of the Space Foundation's space-related educational programs including our Space in the Community program, which is conducted around the world to inspire all generations about the importance of space, promoting space education in schools and developing and implementing curriculum and education programs that support STEAM fields.
The Space Foundation is also the proud founder of the Teacher Liaison program. Started in 2002, this prestigious, internationally recognized program provides an honored few educators with benefits and privileges that improve teaching skills, strengthens resumes and influences space and science education at an international level. More than 150 educators from throughout the world are active in the program. Teacher Liaisons are extraordinary educators who use space-related education programs and principles in the classroom to act as advocates for space-based education in their schools and districts.
Learn more about Space Foundation education programs here, and read our educators' bios here.
This article is part of Space Watch: May 2016 (Volume: 15, Issue: 5).
---
Posted in Education