Spotlight
---
Team Building at the Discovery Center
Written by: developer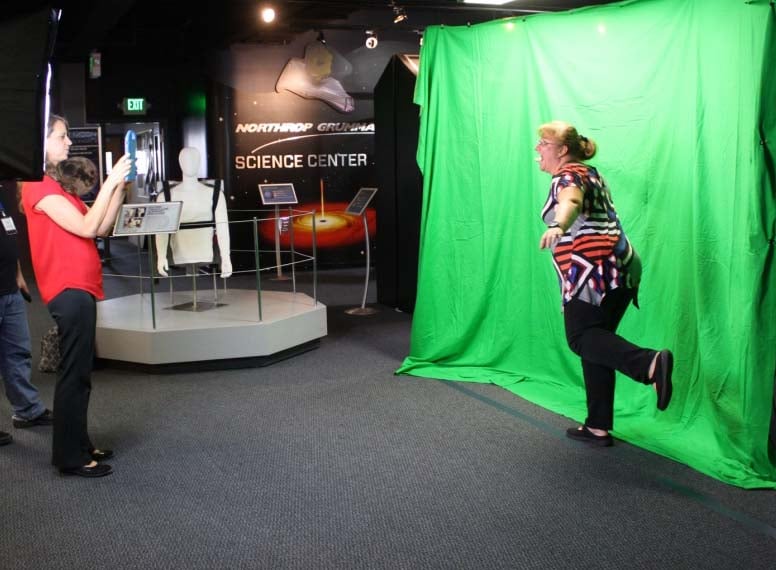 In August, the Space Foundation Discovery Center in Colorado Springs welcomed participants from U.S. Army Space and Missile Defense Command/Army Forces Strategic Command G6 in Colorado Springs for a day of space-themed team building.
The theme for the day was Mars. The group of 75 was divided into teams and worked together to complete a series of design challenges and mission objectives during several different activities in our education labs. They spent the day designing space suits, spacecraft and operating remote control rovers in our Mars Robotics Laboratory. In our AGI Space Missions Simulation Laboratory, they used the same state-of-the-art modeling and visualization software used by space industry professionals.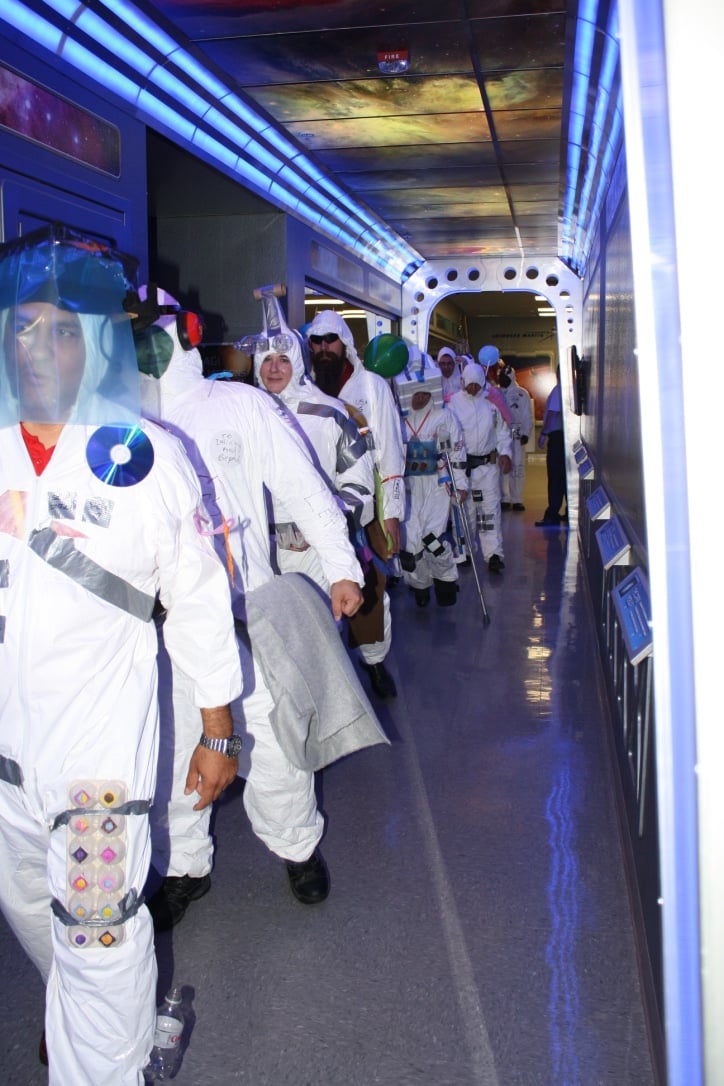 The teams rotated through the various activities during the morning and afternoon, had a working lunch with a special presentation from Space Foundation volunteer and former NASA engineer Lou Ramon and concluded with a Space Suit Design Challenge runway show (pictured left).
Peter Stauffer, director of G6 Satellite Communications, (also a Space Foundation Teacher Liaison), said about the event, "I think everybody's enjoying today's activities. It's good to let your hair down every now and then … trying different things, doing different things. We've acted. We've drawn. We've done robotics. So it's been a lot of fun."
The team building exercises were similar to the ones used in the Space Foundation's teacher prerofessional development training, which helps educators develop lesson plans that students enjoy, meet standards, support classroom, school, district, state and national objectives and are fun and rewarding to deliver.
For information about reserving a team building exercise at the Discovery Center, please email [email protected]
This article is part of Space Watch: September 2016 (Volume: 15, Issue: 9).
---
Posted in Spotlight