Space Awareness
---
Volunteering Inspires New Venture
Written by: developer
Space Foundation volunteer Ron Sparkman has founded UpportunityU.com, which has been named our newest Certified Space Imagination partner.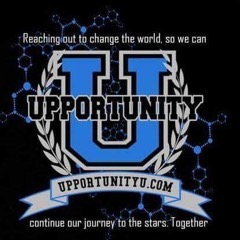 UpportunityU.com seeks to spread science literacy and space advocacy via website and social media pages. Its mission is to share passion for space, science, and STEM/STEAM education to help inspire and educate the public at large.

UpportunityU.com is the main product for certification with merchandise, public speaking events and more to come as expansion of the brand is completed. There is significant interest in highlighting space and science museums, sharing interviews with space and science experts, as well as working on a YouTube series about the "average" people who have inspired how space and science motivated them to follow their dreams. UpportunityU's market is, and will continue to be, the burgeoning science enthusiast, especially those who find science and space interesting, but maybe a little intimidating.
UpportunityU.com shares simple, easy to use ways for people to be introduced to the world of science with a simple "How-To" guide to the Universe. Individuals can explore the website more deeply in specific areas of interest, such as astronomy, online education and science in general.
Science museum reviews share fun ways to be interactive for a science lover, while the interviews inspire people to follow their dreams of someday visiting other planets in the solar system. These are just a few examples of information available, for free, on the UpportunityU.com website. It is specifically developed for those that want to get more out of their passion for space and science.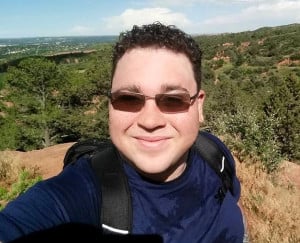 "While volunteering and attending the 32nd Space Symposium, I was able to see first-hand what the Space Certification program does for these major technologies that are influenced or inspired by the space industry," said Sparkman (pictured). "These products help people in a variety of ways, from air purification to improved sleeping, and I'm excited to share our passion project of UpportunityU.com as a part of the program so we can spread space advocacy and science literacy on a grander scale."
This article is part of Space Watch: September 2016 (Volume: 15, Issue: 9).
---
Posted in Space Awareness