Spotlight
---
New Gen Spotlight: Inside the Space Foundation
Written by: developer
This series in Space Watch spotlights one New Generation participant and one New Gen mentor, providing insight into the success of these space professionals. The Space Foundation's New Generation program was founded in 2008 as a forum to foster long-term peer relationships between young space professionals, aged 35 and younger, and top space leaders and mentors. To find out how to get involved in the Space Foundation's New Generation program as a participant or mentor, please email [email protected].
This month, we meet a Space Foundation volunteer and a team member.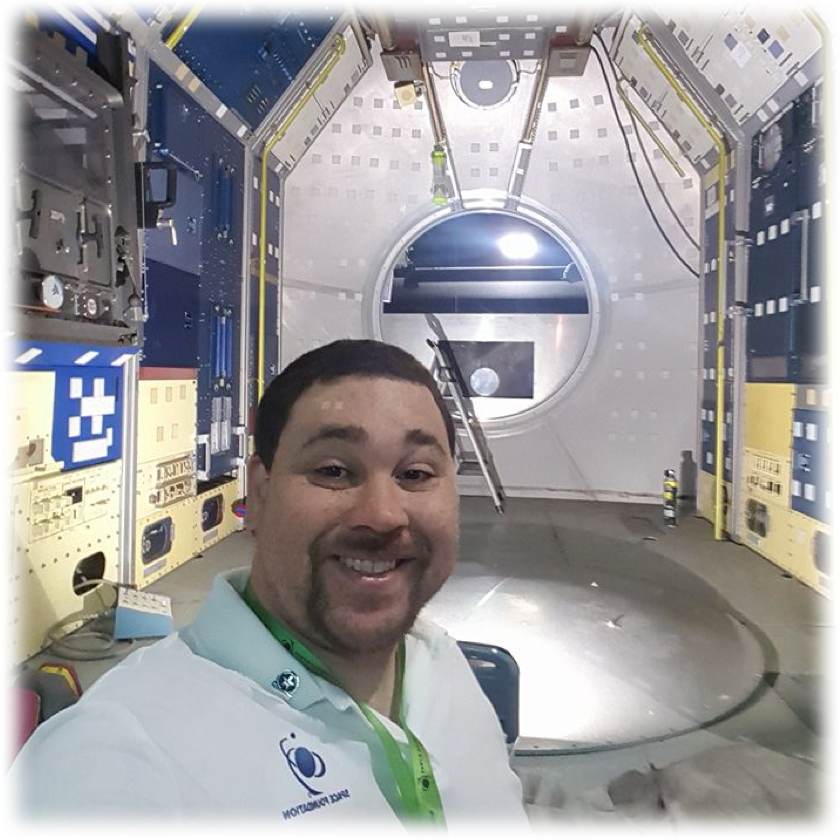 New Gen Participant: Ron Sparkman, Founder, UpportunityU.com and Volunteer, Space Foundation
A former radio DJ, Ron Sparkman was "galvanized by the reboot of Cosmos" and was inspired to create the space and science website, UpportunityU.com. About a year ago, Ron moved to Colorado Springs, where he began volunteering at the Space Foundation. This fall, he began his journey to become an astrophysicist, like his role model, Dr. Neil DeGrasse Tyson, at Pikes Peak Community College with plans of transferring to a University of Colorado campus.
As a child, Ron dreamed of becoming a paleontologist because of his love of lizards. Today, he enjoys exploring the wonders of our home planet, including traveling, hiking and mountaineering. He trekked to Everest Base Camp in September 2015, and plans on climbing Mt. Kilimanjaro next year.
His favorite quote comes from Neil DeGrasse Tyson, "…when I look up at the night sky and I know that, yes, we are part of this universe, we are in this universe, but perhaps more important than both of those facts is that the universe is in us. When I reflect on that fact, I look up—many people feel small because they're small and the universe is big—but I feel big, because my atoms came from those stars. There's a level of connectivity. That's really what you want in life, you want to feel connected, you want to feel relevant, you want to feel like you're a participant in the goings-on of activities and events around you. That's precisely what we are, just by being alive."
His personal advice for the next generation of space leaders, "is to just keep going. You're going to change the world and make history. It's never too late to learn something new and pursue a new passion in life. In my early 30's, science and space showed me a very beautiful new path, so my advice is to always keep your eyes open for new possibilities. You never know when the universe is coming for you!"
He believes STEM education is vital, not only for our children, but adults as well. This is clear in the work he does as a volunteer for the Space Foundation, sharing his knowledge and passion with visitors to the Discovery Center and at the Space Symposium. The 32nd Space Symposium in 2016 was his first, and he assisted in several facets of the event, including social media and the New Gen Space Leader program.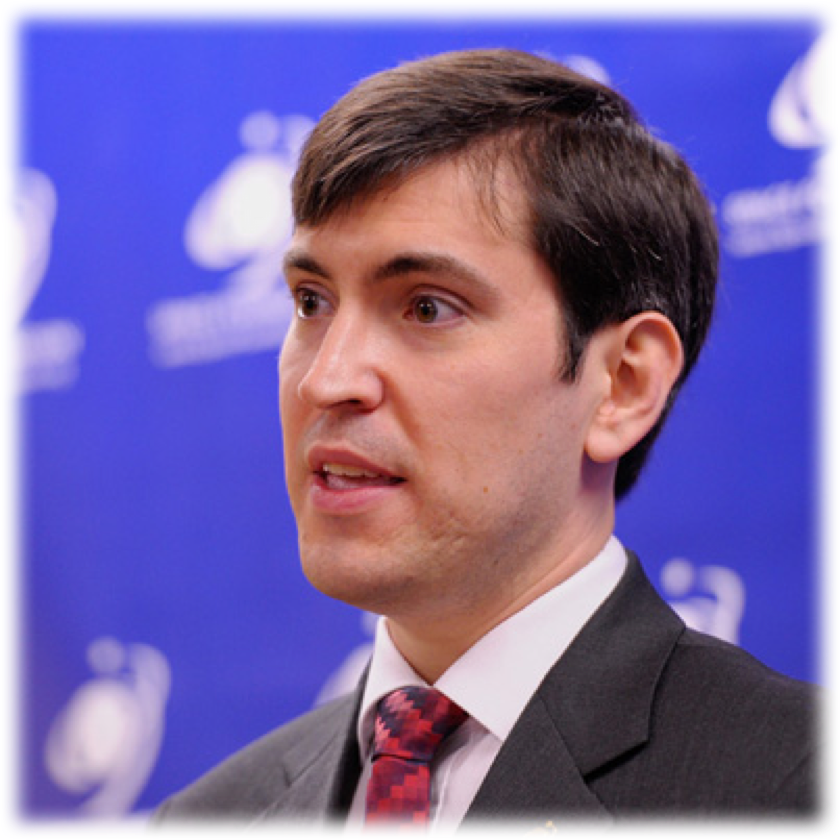 New Gen Mentor: Micah Walter-Range, Director – Research & Analysis, Space Foundation
Based in Princeton, New Jersey, Micah Walter-Range is one of a handful of Space Foundation team members who work from a remote location. As the Director, Research & Analysis, Micah studies the global space community and publishes reports on the space economy, infrastructure, workforce and education. Micah is commonly quoted in articles published around the world for his work on The Space Report.
Micah finds interest in the ideas people express and the behaviors they express, and when younger, he chose to emulate those characteristics, so he notes he doesn't recall having a role model. As a child, he wanted to be a polymath and enjoys this quote from Terry Pratchett, "…it's not worth doing something unless someone, somewhere, would much rather you weren't doing it."
His advice for the next generation of space leaders is to "make connections outside the space industry. One of the great things about space is that it brings together a wide variety of disciplines to accomplish incredible feats, but you also reach a point where the fact that you're working with "space people" means that the possible solutions you come up with are limited. Talking regularly with professionals beyond the industry broadens your perspective, and you never know…maybe you have a space-related solution to a challenge they're facing."
Micah finished our interview with the following thought, "most of the social and career expectations you've internalized were invented to benefit someone else. Figure out what is genuinely important to you and work toward that. You might end up playing the role that people expect of you as a means of reaching your goal, but try to maintain that distinction in your own mind and not get sidetracked."
If you plan to attend the 33rd Space Symposium, there is a good chance you may run into Ron at a New Gen event, or Micah speaking about the state of the space economy. Either way, be sure to say hello. Don't forget to check out all that the New Generation Space Leadership Exchange has to offer at the Symposium in 2017. View the agenda here.
This article is part of Space Watch: January 2017 (Volume: 16, Issue: 1).
---
Posted in Spotlight