Spotlight
---
Learn the Benefits of Volunteering at the Space Foundation
Written by: developer
As a nonprofit organization, we rely heavily on support from not only the aerospace community, but our local community as well. It is from our local community that we find many of our wonderful volunteers, who support the Space Foundation in many ways.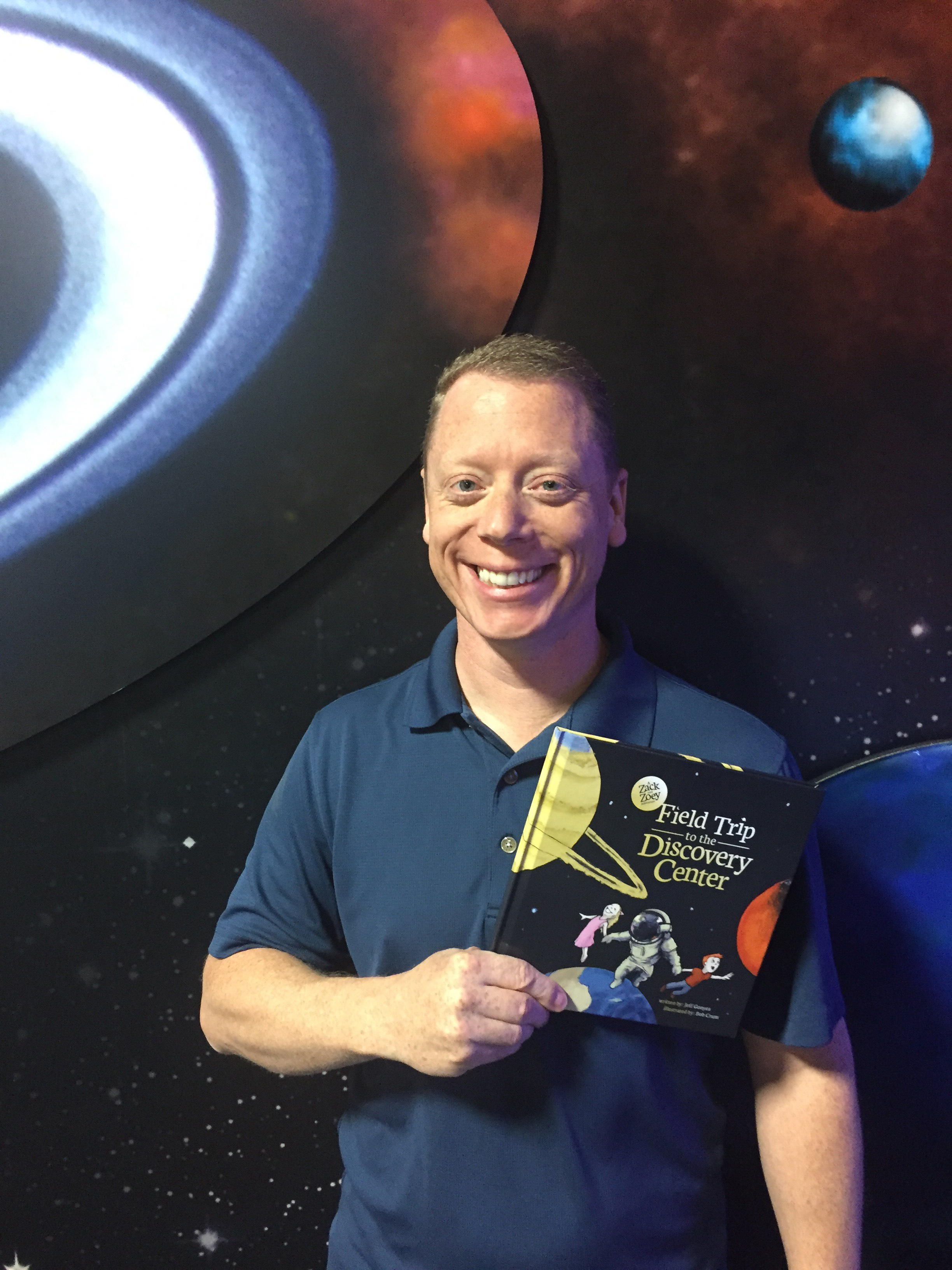 One of our amazing volunteers is Jeff Gonyea. Jeff began volunteering with the Space Foundation about four years ago and is at the Discovery Center most Wednesday mornings. A self-proclaimed "space geek," Jeff has always had an interest in space and the STEM (science, technology, engineering and math) fields. His two passions in life are space exploration and education and his daughter Zoey. Recently, he combined those two passions and wrote Field Trip to the Discovery Center. The children's story follows two children, Zack and Zoey, on a field trip to the Discovery Center, where they take a tour of the solar system, drive rovers on a simulated Martian terrain and create landers to deliver tiny astronauts to an alien world.
Jeff told us "I always knew I wanted to write my kids into their own story books when I had children, so by the time my little girl was old enough for me to write a story for her, she had already been on two field trips, and dozens of visits to the Discovery Center with me, and was growing a love of space, so it became a natural first story to write."
Jeff is working on the second book in the Zack and Zoey Adventure™ series. In this story, the children take what they learned on their field trip and develop those skills at home. The entire Zack and Zoey Adventures™ brand will be based on teaching space and STEM concepts to both kids and families.
You can find Field Trip to the Discovery Center, in the Space Foundation Discovery Center gift shop. If you visit on a Wednesday, you just might get your copy signed by the author.
Summer Volunteering Opportunities
Are you interested in volunteering this summer? If you have a background in the space industry or if you have museum experience, that's great, but it is not required. We provide all necessary training and support.
There are different types of volunteer positions available:
Docent -  answer questions and assist visitors with Science On a Sphere
Light Security - perform light security services, assistance with managing admission and tours, and other operational tasks
Support for Discovery Center Events - supports various event activities throughout the year
Discovery Center volunteers may work as little as two four-hour shifts per month or a much as four full days a week.
Benefits of Volunteering
By volunteering, you can:
Have a positive impact on the exploration of space and the global benefits space provides
Enhance your knowledge of space sectors, programs and organizations
Integrate volunteering with your education, professional training or career advancement
Meet and work with influential space leaders
Earn recognition throughout the year with various incentives
Learn more by clicking here.
2017 Junior Docents
This summer we are excited to announce our first class of Junior Docents (pictured). These teens will be helping out this summer, and we are thrilled to have them. Be sure to say hello on your next visit.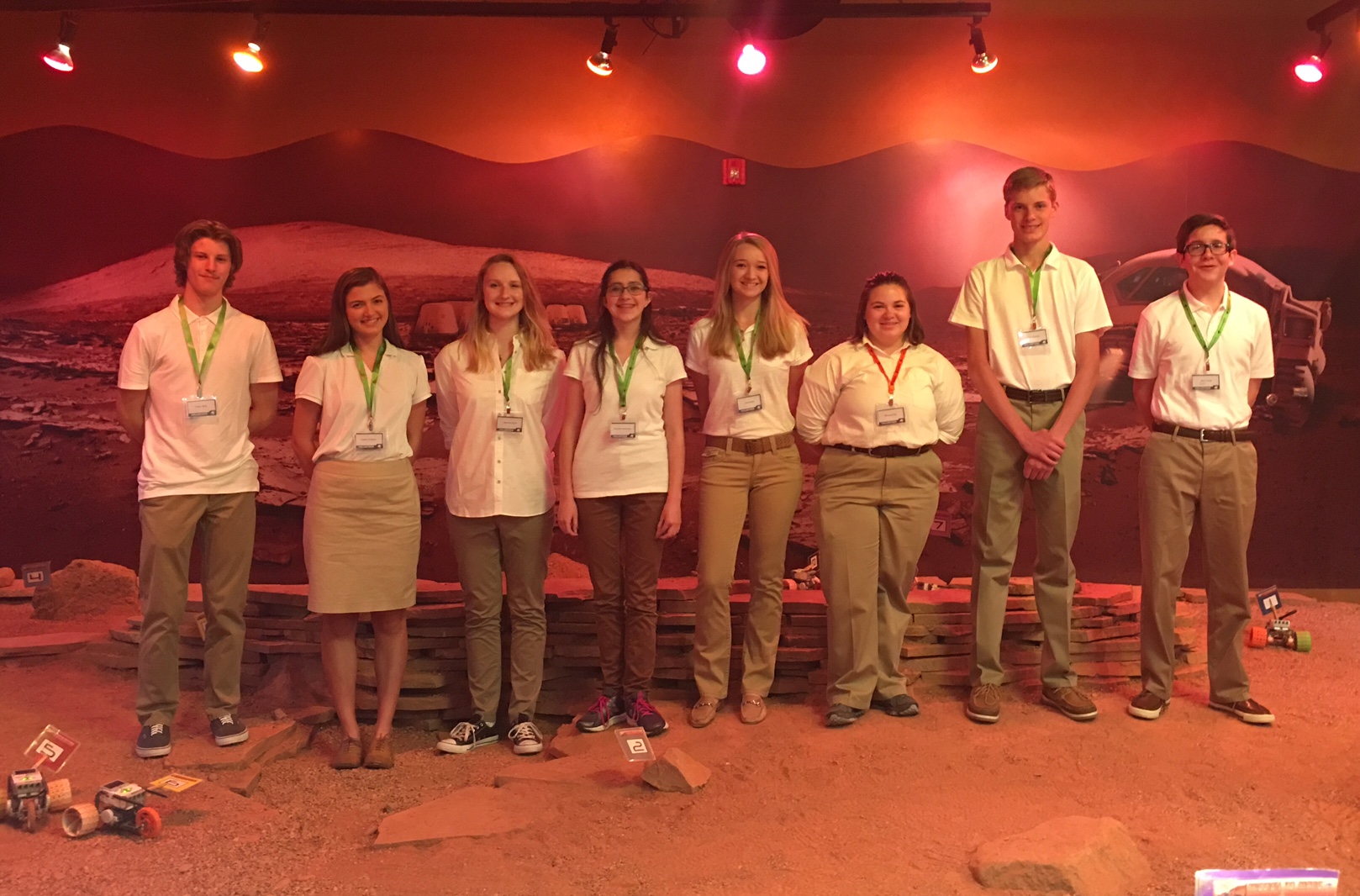 This article is part of Space Watch: June 2017 (Volume: 16, Issue: 6).
---
Posted in Spotlight