Public Policy and Government Affairs
---
Biweekly Washington, D.C., Update for the Week Ending September 10, 2021
Written by: Space Foundation Editorial Team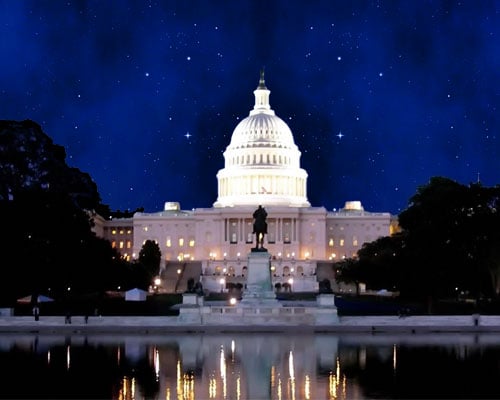 The 36th annual Space Symposium took place in Colorado Springs and on the virtual Symposium 365 platform from August 23-26. Thousands of individuals participated in the in-person programming and more joined us virtually. Thank you to all of our distinguished speakers, sponsors and industry partners, exhibition participants, and attendees.
Rosh Hashanah began earlier this week, and the House and Senate remain out until mid September. President Biden signed an Executive Order requiring all public and private businesses with more than 100 employees to require vaccination or weekly testing for employees.
Space Foundation reflects on the fallen on this 20th anniversary of September 11th.
Space Symposium
This year's featured speakers included: Gen. John "Jay" Raymond (USSF), NASA Administrator Senator Bill Nelson, Frank Kendall III (USAF), Senator Jerry Moran (R-KS), and Dr. Josef Aschbacher (ESA).
For the first time, the virtual event had a dashboard for users to access Symposium live and on-demand content, create a custom agenda, engage live with Q&A with the speakers.
If you would like to revisit sessions, panels and speaker sessions are available year-round through our virtual platform, Symposium 365.
Space Policy Updates
Space Industry Updates
Further Reading
The Space Review | The Making of an Enterprise: How NASA, the Smithsonian, and the aerospace industry helped create Star Trek
On the series' 55th anniversary, Glen Swanson provides insight into the impact that NASA and the Air and Space Museum had on Gene Roddenberry's iconic franchise.
Additional Space Foundation Resources
The Space Report (TSR) Q2 2021 is now available.
Get a free White Paper from The Space Report on President Biden's FY2022 Space Budget.
Online learning, lesson plans, and video lessons for students grades K–12 are available at the Discovery Center website.
Space Trivia
On September 12, 2021, ESA astronaut Thomas Pesquet and JAXA astronaut Aihiko Hoshide will conduct the first spacewalk by two international partner astronauts in history. (NASA)
---
Posted in Public Policy and Government Affairs