Corporate Membership
Contributing Member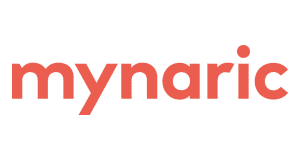 Company History
Mynaric was founded in 2009 by former employees of the German Aerospace Center (DLR) with the goal to commercialise some decades worth of experience with wireless laser communication for aerospace applications.
Starting from 2012 did Mynaric Lasercom GmbH (former Vialight Communications GmbH) work with customers on demonstrations for air-to-ground and air-to-air scenarios to advance the technology and achieve product-level maturity. From there, Mynaric quickly established an international reputation for wireless laser communications for airborne applications and expanded its market reach to include a wide variety of world-class customers and suppliers. The growth of Mynaric's market success is reflected in the growth of the company – tripling the number of staff since 2014.
In 2016, Mynaric expanded its business and established a North American office to serve customers in the USA and Canada. The Huntsville, USA, based  Mynaric USA, Inc. (former Vialight Space Inc.) supports American customers on special projects and necessary product modifications. The USA branch has significant involvement in the development of Mynaric's space terminals specifically developed for low Earth orbit satellite constellations.
In 2017, Mynaric continued on its growth path with the establishment of a holding company, Mynaric AG, that functions as a management holding providing centralised services for the group. The brand Mynaric was established in September 2017 and superseded the former brand Vialight.
What we do
Mynaric offers laser communication solutions allowing high data rate and long distance wireless data transmission between moving objects for terrestrial, airborne and space applications. Laser communication can be thought of as the optical fiber for the skies and Mynaric's products provide backbone connectivity to link aircraft, unmanned aerial vehicles (UAVs), high altitude platforms (HAPs), satellites and their respective ground stations. They are designed to meet the demanding conditions of aerial and space applications and offer world class performance in terms of data rate, power consumption, size and weight.