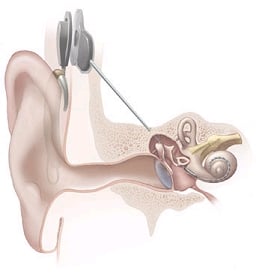 Inducted individuals:
Lloyd Ferreira
Adam Kissiah Jr.
Inducted organizations:
NASA Kennedy Space Center
BioStim
In 1977, Adam Kissiah, Jr., a hearing-impaired engineer working at the NASA Kennedy Space Center (KSC), patented technology that has been used in digital implantable hearing aids. He developed the technology using the skills and knowledge of electronic sensing systems, telemetry, and sounds and vibrations sensors he acquired during his work on the Space Shuttle program. Mr. Kissiah's invention was an important advancement over traditional analog hearing devices, which simply amplify the sound entering the ear.
These systems were insufficient for the profoundly deaf, so Mr. Kissiah described a system that would produce digital pulses to stimulate the auditory nerve endings, in turn transmitting the signals directly to the brain for interpretation as sound. In the 1980s, Mr. Kissiah signed an agreement with BIOSTIM, Inc. for commercial development of this invention. A viable product was developed and tested but was not successful in the marketplace at that time. Subsequently, many hearing aid producers incorporated some of the ideas described in Mr. Kissiah's patent into their cochlear implant products. This type of implant has been used to help restore first time hearing in many persons who were profoundly deaf from birth and for restoration of hearing in persons who were post-lingually rendered deaf by trauma or disease but who have a responsive auditory nerve.
Social benefits include improved speech development and a better quality of education for children; more career options for young adults; and more stable employment for adults. A patient's overall quality of life and range of opportunities are enhanced through the use of this technology.
Related Technologies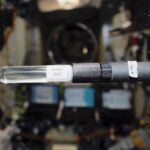 Inducted In: Featured, Health, Public Safety
Canada's Bubble Technology Industries (BTI) created the Bubble Detector to detect and record levels of neutron radiation exposure to humans. The detector is a small vial about the size of your thumb. It is small enough and portable enough to…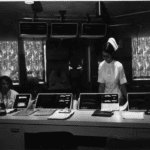 Inducted In: Featured, Health, Medicine
Founded in 1958, Spacelabs Healthcare approached NASA with their concept of a real-time system for monitoring astronauts' vital signs while in orbit, including a telemetry system to simultaneously transmit the data back to Earth. From 1962 to 1967, Spacelabs was…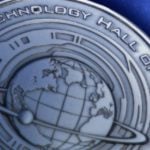 A family of biomedical implantable devices have been developed over the past decade which are based on a wide array of space technologies, including battery advances, miniaturized circuitry, digital telemetry, and electronic sensing systems. The initial device was the rechargeable…