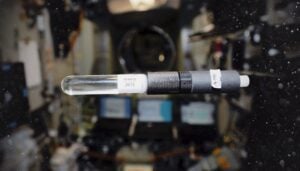 Inducted individuals:
Dr. Harry Ing
Inducted organizations:
Bubble Technology Industries
Canada's Bubble Technology Industries (BTI) created the Bubble Detector to detect and record levels of neutron radiation exposure to humans. The detector is a small vial about the size of your thumb. It is small enough and portable enough to be worn by astronauts while in space. In addition to its space applications, the Bubble Detector has many industrial and medical uses. Areas include nuclear facilities, hospitals, research labs, and military applications.
The detector itself is a transparent vial filled with a clear polymer gel that contains liquid droplets. Whenever the liquid is hit by a high-energy neutron particle, the impacted droplet vaporizes and leaves behind a detectable bubble suspended in the gel. By counting the number of bubbles in the vial, you can determine the amount of neutron radiation that the wearer has been exposed to.
The bubbles are visible to the eye and can be counted manually. BTI has also developed a Bubble Detector reader which automates the analysis. The detectors are reusable – the bubbles can be forced back into solution by placing the vials into a compression chamber.
Related Technologies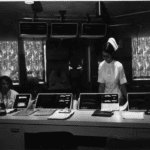 Inducted In: Featured, Health, Medicine
Founded in 1958, Spacelabs Healthcare approached NASA with their concept of a real-time system for monitoring astronauts' vital signs while in orbit, including a telemetry system to simultaneously transmit the data back to Earth. From 1962 to 1967, Spacelabs was…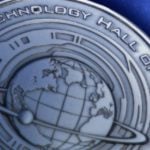 A family of biomedical implantable devices have been developed over the past decade which are based on a wide array of space technologies, including battery advances, miniaturized circuitry, digital telemetry, and electronic sensing systems. The initial device was the rechargeable…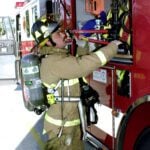 Inducted In: Featured, Health, Public Safety
In the early 1970s, the Johnson Space Center (JSC) undertook to adapt and apply technology developed for portable life support used by Apollo astronauts on the moon in a significant effort to improve firefighter breathing systems. This effort was in…