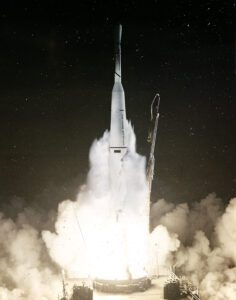 Inducted individuals:
David Johnson
Abraham Schnapf
Dr. Rudolph Stapfl
Dr. William Stroud
Charles Vermillion
Inducted organizations:
Alden Electronics, Inc.
GE Astro-Space Division
NASA Goddard Space Flight Center
NOAA'S National Environmental Satellite Data, and Information Service
The Automatic Picture Transmission (APT) was first transmitted in December 1963 from TIROS VII (Television Infrared Observation Satellite) as an experiment. The purpose was to demonstrate the feasibility of sending images of cloud formations from the weather satellite direct to the user, anywhere on the face of the Earth. The only requirement was that the user must provide his own receiver and processing capability.
The program proved to be an instant success, especially for the detection of severe storms and for monitoring their movement. Ground systems designed by NASA were made simple and affordable, and NASA offered the use of this technology to the entire world as a free service. Currently, under management by the National Oceanographic and Atmospheric Administration, the system provides operational service to most countries of the world. Many dedicated engineers at NASA's Goddard Space Flight Center (GSFC) and at RCA developed the satellite and ground system segment of the APT system. The development of a low-cost ground system and the promotion of its use to help anticipate meteorological problems on Earth was performed by Charles Vermillion at GSFC. The benefits in saving life and property are difficult to measure; however, in one instance, it is estimated that 12,000 lives were saved in Bangladesh in the May 1985 cyclone. U.S. industry enjoys considerable benefits from this technology. Total value of ground systems purchased from U.S. companies since 1963 is in the hundreds of millions.
Related Technologies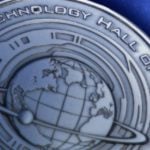 Inducted In: Environmental and Resource Management
For more than a decade, NASA's laboratories conducted research on the use of water hyacinths for treating and recycling wastewater for application in space colonies and long duration manned space flights of the future. Researchers discovered that water hyacinths thrive…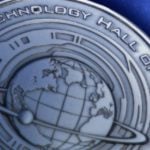 Inducted In: Environmental and Resource Management
In the late 1960s, NASA's Johnson Space Center went searching for a lightweight, non-combustible fabric durable and strong enough to protect the astronauts in an alien, zero-gravity environment. One American company, Chemical Fabrics, a specialty weaver and coater, was already…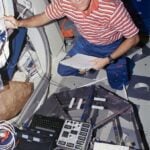 Inducted In: Environmental and Resource Management
In the early days of NASA's space research, there was concern over problems of temperature control of non-rotating satellites. The side facing the sun would build up excessive heat, and the opposite side would become very cold, thus a serious…