Inducted individuals:
Dr. Joel Ennis
John Gilbert
D. Haskell
Joseph Sevigny
Inducted organizations:
Maxwell Technologies, Inc.
Proper heart rhythms can often be reestablished by the sudden discharge of stored energy in this pulsed-power device which uses a capacitor originally developed for space-based lasers and accelerators. In the mid-1980's, the Ballistic Missile Defense Organization (BMDO) funded a company now named Maxwell Technologies to develop a high energy-density thin-film capacitor – a device that stores and discharges energy. Since then, derivatives of this technology are being applied in pulsed-power devices to purify water, sterilize medical products, preserve food, and power heart defibrillators.
At present, it is estimated that fewer than one-third of ambulances is equipped with defibrillators and about 15% of fire department emergency response vehicles carry these life-saving devices. Equipping more emergency personnel with capacitor-based portable heart defibrillators would result in saving lives and is a goal of medical supply companies like Zoll Medical Corporation who are partnering with Maxwell Technologies.
Related Technologies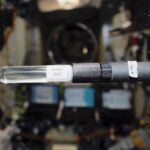 Inducted In: Featured, Health, Public Safety
Canada's Bubble Technology Industries (BTI) created the Bubble Detector to detect and record levels of neutron radiation exposure to humans. The detector is a small vial about the size of your thumb. It is small enough and portable enough to…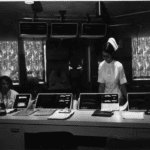 Inducted In: Featured, Health, Medicine
Founded in 1958, Spacelabs Healthcare approached NASA with their concept of a real-time system for monitoring astronauts' vital signs while in orbit, including a telemetry system to simultaneously transmit the data back to Earth. From 1962 to 1967, Spacelabs was…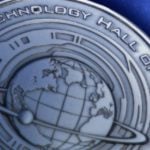 A family of biomedical implantable devices have been developed over the past decade which are based on a wide array of space technologies, including battery advances, miniaturized circuitry, digital telemetry, and electronic sensing systems. The initial device was the rechargeable…