Inducted individuals:
Martha Henry
Dr. Charles Jacobus
Eric Lichtenstein
Joseph Long
Gary Siebert
Inducted organizations:
Cybernet Medical Corporation
The cost of caring for the chronically ill continues to grow. In-home care is part of the solution, and statistics show significant patient health improvements through closer in-home monitoring. Cybernet's MedStar™ System allows health care professionals to remotely monitor patients, and evolved from research funded by NASA, the National Institute of Mental Health, and the Advanced Research Projects Agency. The research result was a miniature physiological monitoring device capable of collecting and analyzing a multitude of signals in real time, which also is used to monitor astronauts on the International Space Station.
Related Technologies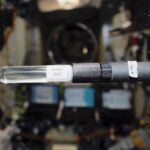 Inducted In: Featured, Health, Public Safety
Canada's Bubble Technology Industries (BTI) created the Bubble Detector to detect and record levels of neutron radiation exposure to humans. The detector is a small vial about the size of your thumb. It is small enough and portable enough to…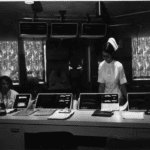 Inducted In: Featured, Health, Medicine
Founded in 1958, Spacelabs Healthcare approached NASA with their concept of a real-time system for monitoring astronauts' vital signs while in orbit, including a telemetry system to simultaneously transmit the data back to Earth. From 1962 to 1967, Spacelabs was…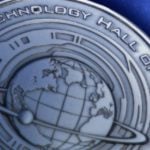 A family of biomedical implantable devices have been developed over the past decade which are based on a wide array of space technologies, including battery advances, miniaturized circuitry, digital telemetry, and electronic sensing systems. The initial device was the rechargeable…