Inducted individuals:
Raymond Tarasi
Gary Dalrymple
Inducted organizations:
Universal Remediation, Inc.
Spills and leaks of all kinds threaten water resources around the world. Today a new technology provides safe and permanent removal of petroleum-based pollutants from water.
The basic delivery system grew out of NASA biological encapsulation research and the orbital production of microspheres so uniformly precise they provide calibration standards for scientific and industrial equipment.
Industry scientists worked with NASA's Jet Propulsion Laboratory and Marshall Space Flight Center to develop Petroleum Remediation Product or PRP.
PRP can be spread over water or soil to absorb, contain, and safely dispose of hydrocarbon pollutants. Essentially highly absorbent hollow spheres of beeswax, PRP immediately binds with hydrocarbons and provide nutrients to naturally occurring microbes. The feeding microbes then create enzymes which biodegrade contaminants.
In 2004, Universal Remediation, Inc. rapidly commercialized this space technology developing products to treat contaminants in a wide variety of situations including the BioSok Bilge Maintenance System, the BioBoom, the WellBoom, and OilBuster.
To learn more about this Space Technology Hall of Fame technology inductee visit www.unireminc.com.
To learn more about the Space Certification Program visit http://www.spacecertification.org/.
Related Technologies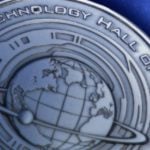 Inducted In: Environmental and Resource Management
For more than a decade, NASA's laboratories conducted research on the use of water hyacinths for treating and recycling wastewater for application in space colonies and long duration manned space flights of the future. Researchers discovered that water hyacinths thrive…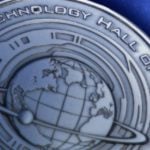 Inducted In: Environmental and Resource Management
In the late 1960s, NASA's Johnson Space Center went searching for a lightweight, non-combustible fabric durable and strong enough to protect the astronauts in an alien, zero-gravity environment. One American company, Chemical Fabrics, a specialty weaver and coater, was already…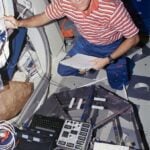 Inducted In: Environmental and Resource Management
In the early days of NASA's space research, there was concern over problems of temperature control of non-rotating satellites. The side facing the sun would build up excessive heat, and the opposite side would become very cold, thus a serious…