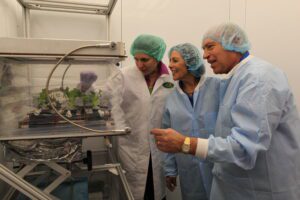 Inducted individuals:
Ed Rosenthal
Inducted organizations:
NASA Kennedy Space Center
Space Alliance Technology Outreach Program
Florikan E.S.A. LLC
Precise timed released polymer coated fertilizer granules that reduce fertilization applications and environmental damage
Florikan® CEO Ed Rosenthal noticed one of his clients struggle to get fertilizer to mix into a water solution for easier application. This inspired Rosenthal to develop a new method, allowing easier and more accurate fertilizer application.
In 2003, Florikan introduced its first Staged Nutrient Release (SNR) fertilizer. Three polymers were developed to coat three components of the fertilizer. This concept, patented in 2004, proved to be very successful for the growers.
Growers could more accurately apply and use less fertilizer because the staged release kept nutrients in the soil longer. This resulted in increased crop yields and significantly less environmental damage from excess fertilizer leaching into groundwater, a critical problem in the agricultural industry.
The National Society of Professional Engineers selected the technology for its 2004 'Most Innovative New Product' award, which afforded Florikan 40 hours of consulting research and technical advice.  Florikan engaged the NASA-funded Space Alliance Technology Outreach Program, or SATOP, designed to help small businesses overcome technological challenges using expertise derived from the U.S. space program.
SATOP engineers analyzed the high production cost issues that limited Florikan's widespread use, determining Florikan could coat all three fertilizer components with the same material – a single polyurethane material that NASA has used in past projects. Florikan developed a new staged release fertilizer using this single coating, and in 2006 patented the technology ensuring its commercial success.
Throughout the late 2000s Florikan continued to manufacture and market their SNR fertilizer. Use of the company's product began to spread throughout the eastern United States. In 2012, the J.R. Simplot Company purchased the rights to Florikan's technology, allowing worldwide distribution, thus providing more growers access to the product and its many benefits.
Florikan's staged nutrient-release fertilizer has proven beneficial, not only to the astronauts and researchers on the International Space Station, but to the environment and humanity on Earth.
Related Technologies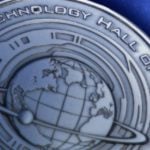 Inducted In: Environmental and Resource Management
For more than a decade, NASA's laboratories conducted research on the use of water hyacinths for treating and recycling wastewater for application in space colonies and long duration manned space flights of the future. Researchers discovered that water hyacinths thrive…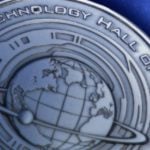 Inducted In: Environmental and Resource Management
In the late 1960s, NASA's Johnson Space Center went searching for a lightweight, non-combustible fabric durable and strong enough to protect the astronauts in an alien, zero-gravity environment. One American company, Chemical Fabrics, a specialty weaver and coater, was already…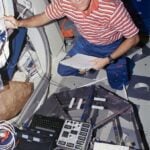 Inducted In: Environmental and Resource Management
In the early days of NASA's space research, there was concern over problems of temperature control of non-rotating satellites. The side facing the sun would build up excessive heat, and the opposite side would become very cold, thus a serious…