Report from Headquarters
---
The Internet Offers Pathways to Space
Written by: developer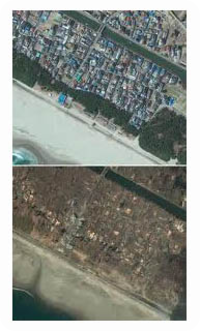 This month's space Internet links include:
To celebrate the 21st anniversary of the Hubble Space Telescope's deployment into space, astronomers at the Space Telescope Science Institute in Baltimore, Md., pointed Hubble's eye at an especially photogenic pair of interacting galaxies called Arp 273; to see it, click here.
To read about how Space Technology Hall of Fame® inductee GeoEye, Inc., has helped assess damage caused by the earthquake and tsunami in Japan, click here.
Learn about the physics of superheroes from Dr. Neil deGrasse Tyson, click here.
See how the James Webb Space Telescope will study the formation of planets, click here.
View a report that shows how Space Foundation Space Achievement Award recipient Télécoms Sans Frontières (TSF)is reconnecting families in over-crowded Ugandan refugee camps without telephones or even electricity. With funding and support from the UN Foundation and Vodafone Foundation, TSF is providing thousands of refugees with free, satellite-based phone calls to family and loved ones who have been separated while fleeing the recent violence in the war-torn Democratic Republic of Congo (DRC).
Pictured: Before and after photos of Japan from GeoEye

This article is part of Space Watch: May 2011 (Volume: 10, Issue: 5).
---
Posted in Report from Headquarters