Spotlight
---
More on LightSquared
Written by: developer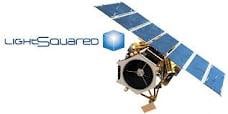 The National Telecommunications and Information Administration (NTIA) has written a letter to Julius Genachowski, chairman of the Federal Communications Commission (FCC), regarding the impact of the proposed LightSquared deployment of terrestrial operations on global positioning system (GPS) services.
The letter informed Chairman Genachowski that based on the NTIA's independent evaluation of the testing and analysis performed over the past several months, "LightSquared's proposed mobile broadband network will impact GPS services and there is no practical way to mitigate the potential interference at this time."
In response to the NTIA's letter, the FCC announced it "will not lift the prohibition on LightSquared." The International Bureau of the Commission is proposing to: (1) vacate the Conditional Waiver Order; and (2) suspend indefinitely LightSquared's Ancillary Terrestrial Component authority to an extent consistent with the NTIA letter.
This article is part of Space Watch: March 2012 (Volume: 11, Issue: 3).
---
Posted in Spotlight