Cyber Initiatives
---
Creedon Urges Cyber Community to Think on Cutting Edge
Written by: developer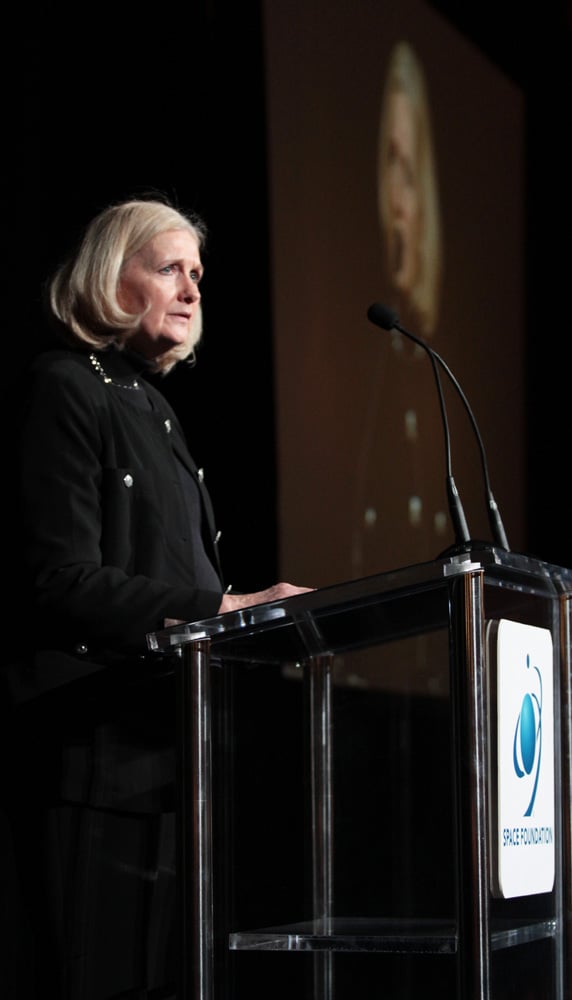 The Cyber 1.2 event was punctuated with a luncheon for all attendees, sponsored by General Dynamics.
Corporate Host John Jolly, vice president and general manager – Cyber Systems Division, General Dynamics Advanced Information Systems, opened the luncheon by stressing the need for enhanced situational awareness in cyber defense. He then introduced featured speaker, The Honorable Madelyn R. Creedon, assistant secretary of defense for global strategic affairs, U.S. Department of Defense.
In her remarks, Creedon noted the similarities in the challenges of protecting space and of protecting cyberspace. Among the steps she stated as necessary are:
We must do more to encourage sharing of information, a driver of the economy, while protecting national security
We need to send a clear message that cyber industrial espionage is not tolerated
Both Space and Cyberspace must do a better job at attracting the best and brightest of younger generations
Creedon said that "Cyber Rules of Engagement" are being developed to expand threat response capabilities of the U.S. and allies. She closed by encouraging the audience to keep "thinking on the cutting edge."
Cyber 1.2 was held on April 16, immediately before the 28th National Space Symposium.
See photos here.
This article is part of Space Watch: June 2012 (Volume: 11, Issue: 6).
---
Posted in Cyber Initiatives