Space Awareness
---
DigitalGlobe To Merge with GeoEye
Written by: developer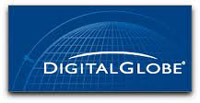 In January, the Department of Justice gave DigitalGlobe, a global provider of commercial high-resolution earth imagery products and services, antitrust clearance to merge with GeoEye, a provider of geospatial intelligence solutions.
The merger was driven by projected U.S. government budget cuts to the EnhancedView contract, which was a $7.3 billion vehicle for purchasing commercial satellite data.

In 2011, both DigitalGlobe and GeoEye were inducted into the Space Foundation's Space Technology Hall of Fame® for successfully adapting commercial Earth-imaging satellite technology and making it viable commercially. See details here.
This article is part of Space Watch: February 2013 (Volume: 12, Issue: 2).
---
Posted in Space Awareness