Education
---
Space Foundation Hosts GlobalCast with Educators in India
Written by: developer
In July, the Space Foundation presented a GlobalCast to 90 school principals in India using the Space Foundation's Science On a Sphere® (SOS), located at its Northrop Grumman Science Center in Colorado Springs. The principals were gathered to participate in an annual seminar and the GlobalCast was part of a presentation on space education.
Space Foundation Teacher Liaison Vandana Suryawanshi and Principal Nalini Sengupta, both of Vidya Valley School (pictured below) in Pune, India, coordinated the GlobalCast with Space Foundation Education Specialist Jami Sunkel.
Stationed at the SOS in Colorado Springs, Sunkel led the principals through various dataset programs on the sphere, such as one showing weather conditions on the Asian continent and a looming monsoon.
The GlobalCast with the principals enabled them to remotely see the images that Sunkel projected on the SOS in Colorado. SOS was developed by the National Oceanic and Atmospheric Administration (NOAA) and provides a dramatic display of our universe on a six-foot sphere. It is a useful educational tool for teaching science, math and geography, easily translating sometimes complex environmental processes.
The Space Foundation shares a close relationship with Vidya Valley, a private school that emphasizes new technology. Last fall the Space Foundation conducted a Google Hangouts video presentation with the school, offering a presentation by Dr. Leroy Chiao, Space Foundation Special Advisor – Human Spaceflight. Dr. Chiao is a former NASA astronaut and he shared his experiences in space with students gathered in the auditorium at Vidya Valley School. Chiao spoke to the students and showed his photos from a meeting room at Space Foundation World Headquarters in Colorado Springs.
Learn more about Space Foundation education programs and outreach here.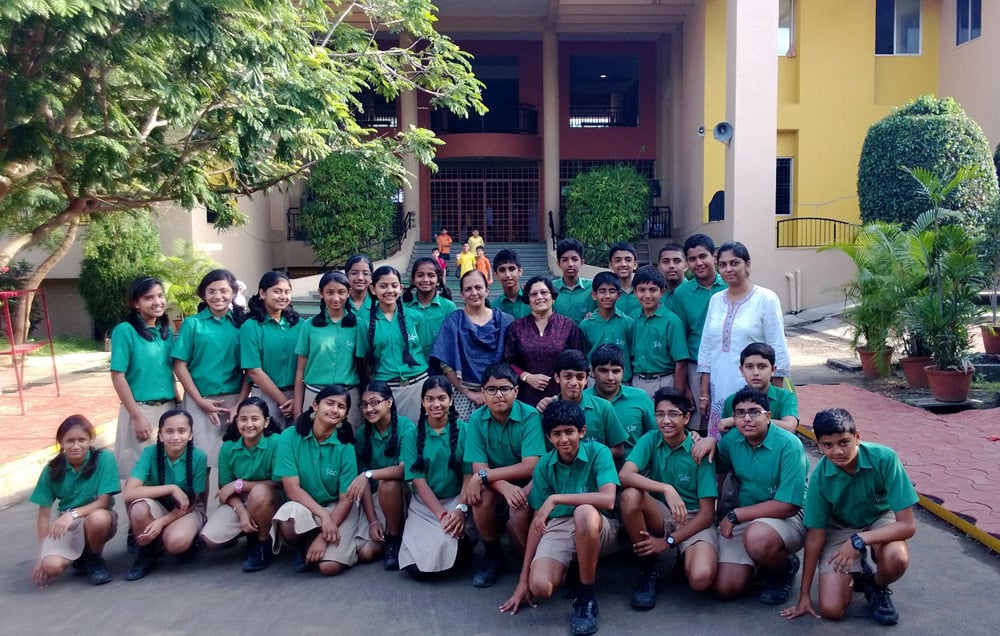 This article is part of Space Watch: August 2014 (Volume: 13, Issue: 8).
---
Posted in Education