Education
---
Space Foundation Education Update
Written by: developer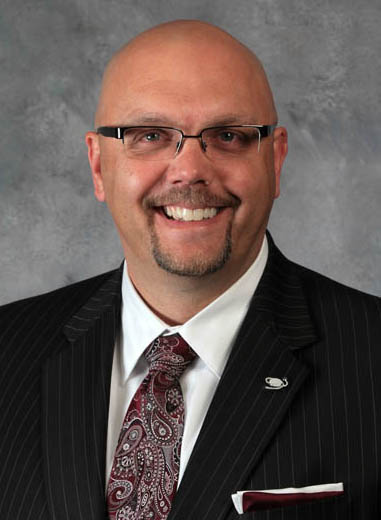 By Bryan DeBates, Space Foundation Director – Education. DeBates is the 2014 recipient of the prestigious Frank J. Malina Astronautics Medal, presented annually by the International Astronautical Federation (IAF).
This fall, the Space Foundation education team traveled to Casper, Wyo., to conduct outreach to the students of the Natrona County School District (NCSD).
The NCSD has a unique way of handling teacher professional development days. Instead of closing the school to students so the teachers can meet and plan, the district has what they call "Enrichment Days." During these days individuals and groups from the community put on educational presentations for the students of various schools. Space Education Specialists Jami Sunkel and Elias Molen, along with myself, spent three days putting on education programs for the students of the district.
During the three-day visit, the Space Foundation gave programs for more than 750 students at four different schools. At University Park Elementary we conducted programs to kindergarten through 5th grade students on weather and the Global Precipitation Measurement (GPM) mission, plus rockets and finding life on other planets.
The team then traveled to Summit Elementary where the program continued with the theme of weather, hurricanes and typhoons and the GPM mission. Mills Elementary 3rd through 5th graders received a special presentation by all three educators, discussing the future of the space program and sending humans to Mars. We finished up at Verda James Elementary where the theme of rockets prevailed for the 5th graders, and the reasons for the seasons was the topic for the kindergarteners.
The team continues to be extremely busy conducting student field trip programs at the Space Foundation Discovery Center in Colorado Springs. The Science On a Sphere®, Mars Robotics Laboratory and the AGI Space Missions Simulation Laboratory will be getting quite a workout through the end of the year. Recently, we have had school groups visit from the far corners of Colorado, including Alma and Gardner, and on Nov. 20, students from the very small town of Campo, Colo., traveled by bus for more than five hours to visit the Discovery Center.
The education team is also gearing up for the launch of EFT-1 on Dec. 4, so, stay tuned for upcoming events and watch our social media postings.
Learn more about Space Foundation education programs at www.spacefoundation.org/education.
This article is part of Space Watch: December 2014 (Volume: 13, Issue: 12).
---
Posted in Education