Space Awareness
---
Read Leroy Chiao Article in Scientific American
Written by: developer
An article by Leroy Chiao, Ph.D., the Space Foundation's Special Advisor – Human Spaceflight, was recently published in Scientific American.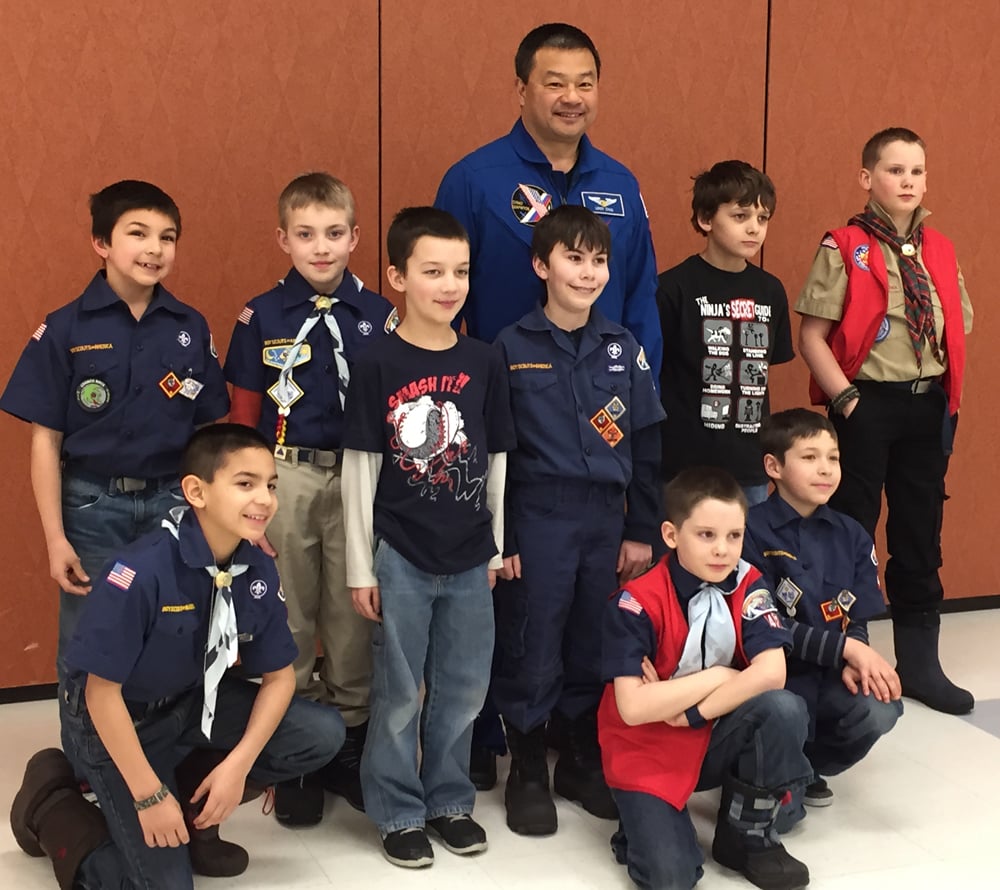 Chiao's work with the Space Foundation includes space advocacy through media interviews, presentations and STEM education outreach. He frequently conducts GlobalCasts from the Space Foundation's World Headquarters in Colorado Springs, which are transmitted to schools around the world in such diverse locations as Alaska, India and England.
In February, he traveled with a Space Foundation education team to Fairbanks, Alaska, to inspire students there with his space-themed STEM education presentations, a trip made possible through Fairbanks-area sponsors. (Pictured: Chiao with Cub Scouts in Fairbanks)
Educated as an engineer, Chiao grew up in Danville, Calif., and earned a Doctor of Philosophy degree in chemical engineering from the University of California at Santa Barbara. A native English speaker, he also speaks Mandarin Chinese and Russian. He has flown three Space Shuttle missions: STS-92 Discovery, Oct. 11-24, 2000; STS-72 Endeavour, Jan. 11-20, 1996; and STS-65 Columbia, July 8-23, 1994. In addition, he flew as Flight Engineer 1 aboard Soyuz TMA-5 to the International Space Station (ISS), where he served as commander and NASA science officer during Expedition 10. Chiao received the NASA Distinguished Service Medal in 2004.
Read Chiao's article "Space to Grow" in Scientific American here.
This article is part of Space Watch: March 2015 (Volume: 14, Issue: 3).
---
Posted in Space Awareness